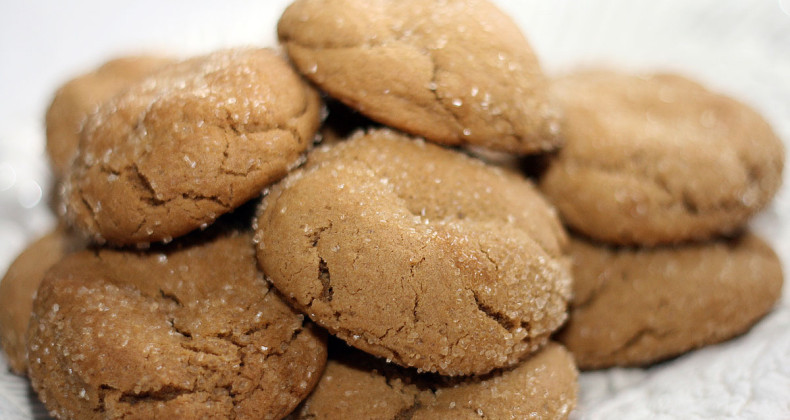 Did you see my other countdown to Christmas post? Are moldy cornflakes your thing? Don't judge them til you check them out 😉
I love the strong spicy flavors you find this time of year. These ginger cookies are chock full of the wonderful spicy combination of ginger, molasses, cloves, and cinnamon. Before baking, I rolled them in turbano sugar which gives these soft cookies a nice crunch.
If you don't want to spend a lot of time in the kitchen baking cookies you should give these a try. The mix up in just a couple minutes and bake for 10 minutes.
My favorite products to make this recipe easier: