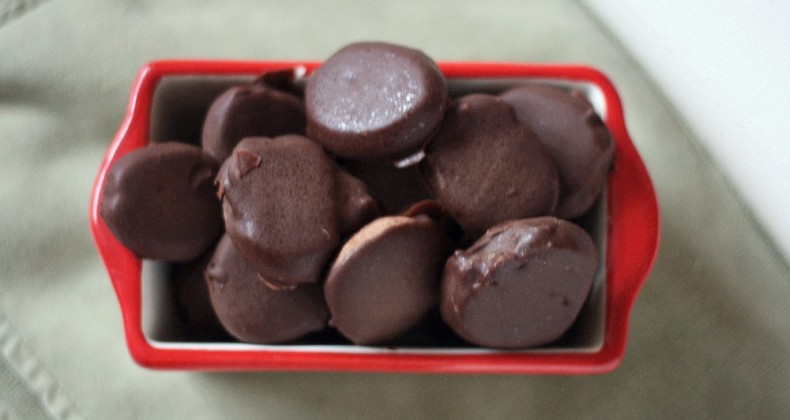 Thin Mint Cookies -Gluten Free Version Too
One of my favorite cookies are the ones you get in a little green box from the Girl Scouts. Thin Mints. Mmmmm! I could finish a whole box in one sitting if I *had* to 🙂 I love the combination of chocolate mint. If you do too check out my Andes mint cheesecake. One day awhile back I was browsing Foodgawker and found out there was a recipe for Thin Mints you could make at home. You mean I don't have to wait for the Girl Scouts for these cookies?! I had to make the immediately! After making them I realized they would be the perfect addition to my Christmas treat platter.
I first saw these on Crepes of Wrath's site and she found them at Baking Bites. This batch I whipped up IÂ substituted Multi-Purpose gluten free flour the flour in the recipe. If you really like mint I recommend adding more mint extract –I didn't find them minty enough for my liking.
I recommend keeping these in the fridge or freezer until you're ready to serve them. The chocolate coating might get a little soft if kept at room temperature for too long.
Are you still baking/making Christmas treats or have you finished? Let me know what you're making!