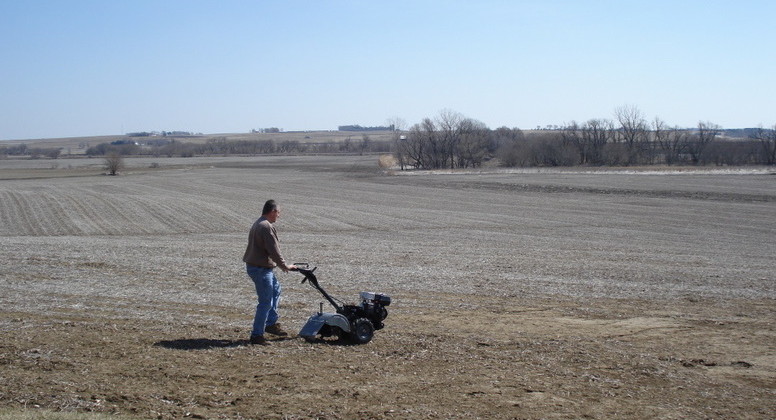 I mentioned earlier that my parents were putting in a giant garden this year. I am going to do my best to blog about it, even though I live two hours away.  A couple weeks ago my dad bought a new Rototiller and started the whole gardening process.
As you can see, the land my parent's purchased is a small section of the corn field behind their house.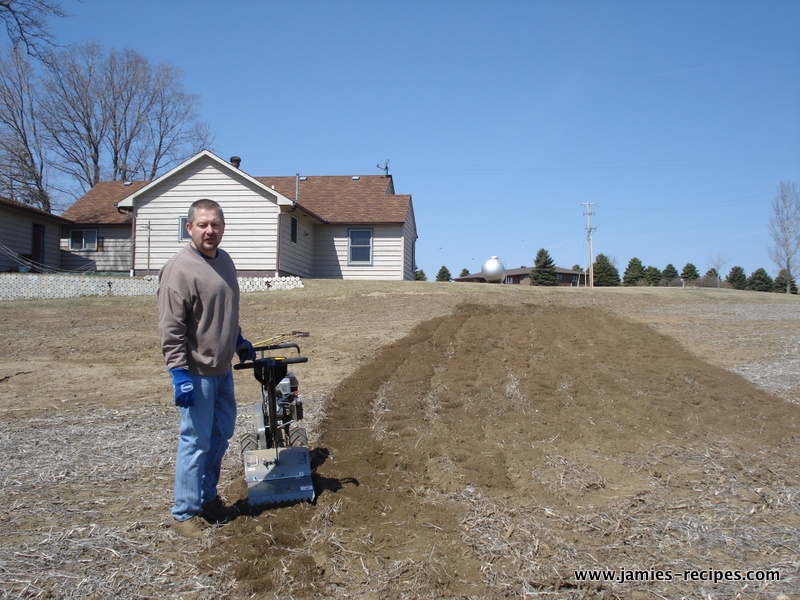 Here is my dad, taking a break to pose for the camera. Even though he had a machine to help him till the land, I think it still was pretty hard work. This section of tilled earth was used to plant over 450 potatoes!
My parents have a long list of other vegetables they are planting this spring. I will keep you updated.
Happy Spring!
P.S. If you live in Omaha, the Farmers Market opens May 2!