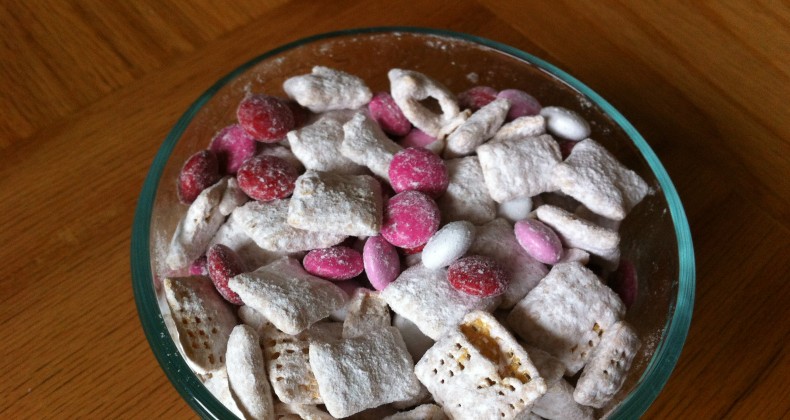 White Chocolate Puppy Chow
Week 3 baking theme was white chocolate. While brainstorming what I was going to make I kept thinking about one of my favorite cookies, white chocolate macadamia nut, but that seemed so obvious. Plus I already have that recipe posted. So after some more brainstorming I decided I would make puppy chow using white chocolate chips instead of regular semi-sweet chocolate chips. In my excitement of knowing I was going to fulfill the week 3 challenge I totally forgot about the whole "baking" thing. There's no baking involved with puppy chow. Duh! I didn't figure this out until after the puppy chow was made. Well I'm not going to waste this recipe.
The white puppy chow made a perfect backdrop for some of the red, white, and pink Valentine's Day M&M's, so I *had* to add some to the mix 🙂 Whip up a quick batch for the love of your life!