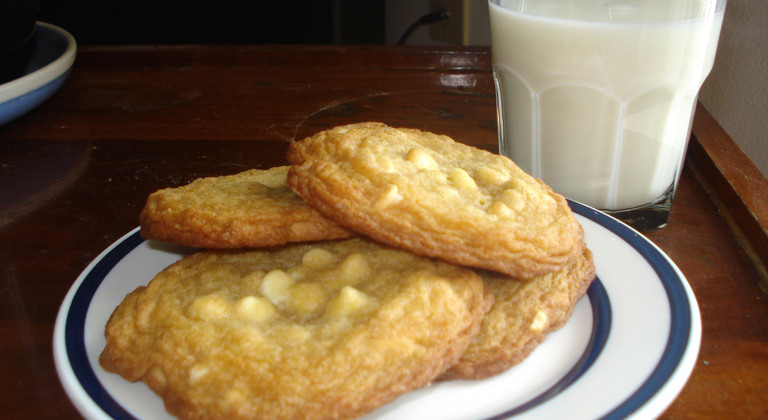 White Chocolate Macadamia Nut Cookies
These are my favorite cookies. If I had a giant plate of various cookies in front of me, I would grab the white chocolate macadamia nut cookie first, no questions asked. I used to think of these cookies as a gourmet treat, and thought they would be difficult to prepare. How wrong I was! These cookies are simple to make, with a gourmet taste.
I remember the first time I tried a macadamia nut. I was a young girl, and family friends had returned from a vacation to Hawaii. With them they brought back Mauna Loa Macadamia Nuts. Yum! I was hooked on the soft buttery flavor. When I found out people mixed the nuts with white chocolate in cookies I was in heaven.
WARNING! Macadamia nuts are toxic to dogs, so keep your dog away from these cookies.
I used white chocolate chips in this recipe. They worked well, and satisfied my craving, however, I would recommend using white chocolate chunks.