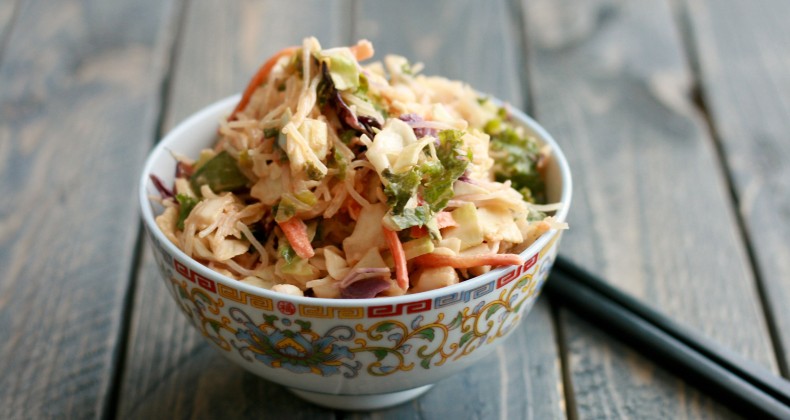 Vietnamese Spring Roll Bowl
Picnics, barbecues, and potlucks are all looking for a jazzy side dish. Well I have you covered!
My Grandpa once asked me how I come up with all my recipes, specifically, recipes that I have done for magazines. Many times it starts with a theme. Using this recipe as an example I was grilling chicken satay for dinner and wanted to serve something with it that had good Asian flavors. I love Vietnamese spring rolls but didn't have the rice paper wrappers on hand which meant I needed to improvise. This is where a recipe idea is born.
Once I get something in my head it is hard for me to shake it until I get in the kitchen and make it. I love a good rice bowl and figured I would use that concept and just create a salad full of the Vietnamese spring roll flavors with out the actual wrapper. BINGO!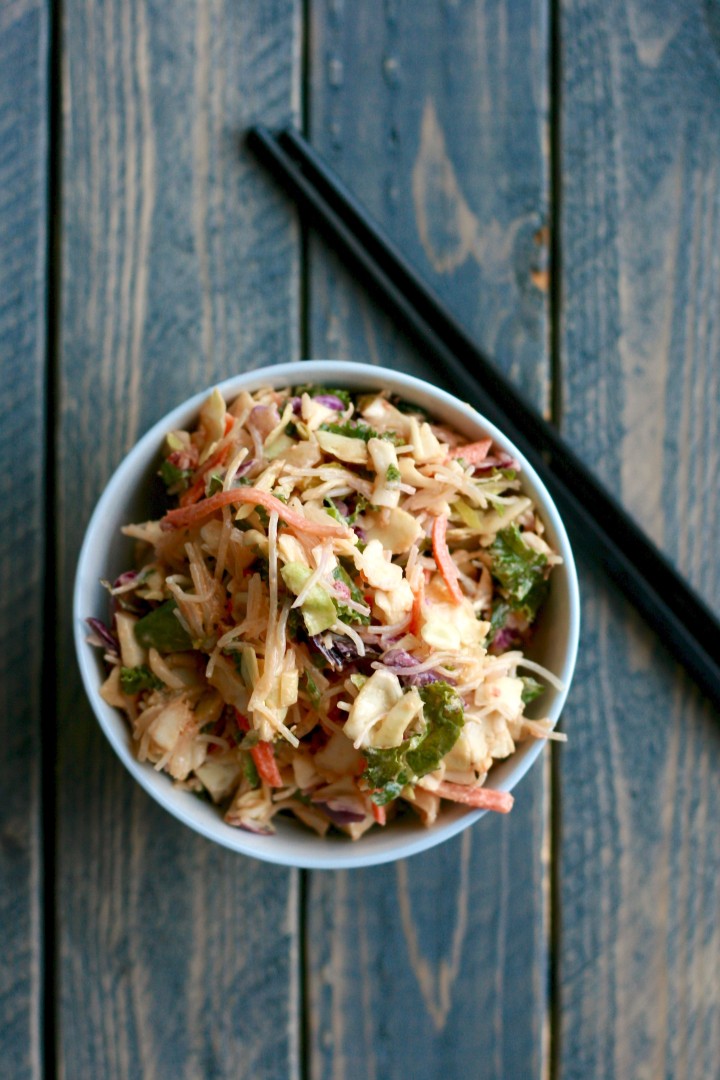 This bowl is filled with herbs that are easy to grow in your garden. AND you don't need to turn on the stove to prepare it making it the ultimate summer dish. Eat it for lunch on its own or pair it with grilled meat or fried tofu for a tasty side dish.
The spring rolls are usually served with a peanut sauce. Using that as inspiration I thinned it out slightly and turned it into a dressing. CHA-CHA-CAH! 
Cling on to the remaining days of summer and jazz up your next barbecue with a fun new side dish.