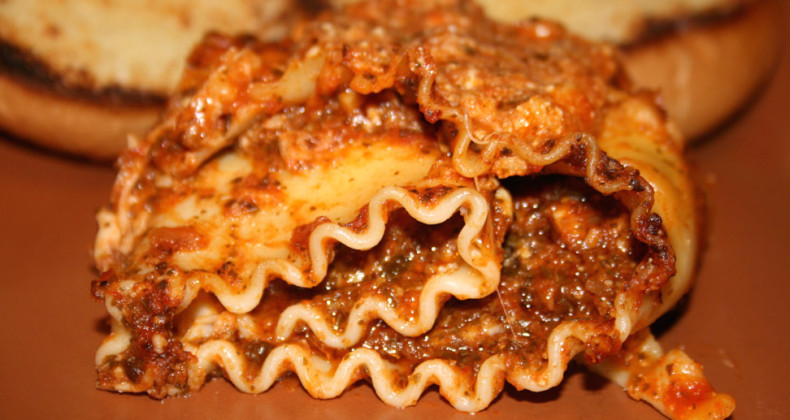 Sausage and Spinach Lasagna Rolls with a Pesto Tomato Sauce
WOW that title is a mouthful, at least it is a tasty one! My husband raved over these little lasagna rolls. In fact, he said if I ever openned a restaurant I would HAVE to have these on the menu. What a great compliment for a dinner I threw together with stuff in the fridge.
Those of you who know me and/or have been following my posts know that I LOVE pesto. I could honestly just eat it right off the spoon (and have). Yum! I hope to someday have a Cuisinart food processor where I can make all sorts of great pestos, right now the jarred-grocery store kind works wonderfully. I had a partially used jar of pesto in the fridge and could not let it go to waste. Pesto was the inspiration for these lasagna rolls. I also had a partial jar of marinara sauce and a couple handfuls of baby spinach in the fridge that needed to be used. A little spicy Italian sausage in the freezer and I had the workings for a tasty sounding lasagna.
Let me just say that adding pesto to your jarred tomato sauce really freshens it up. The garlic and basil really complement the tomatoey flavor of a marinara. Give it a try, you won't regret it.