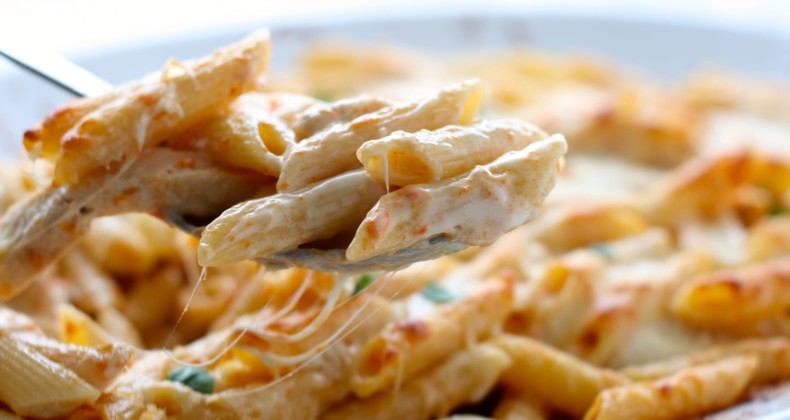 Roasted Red Pepper Alfredo (Gluten Free)
In my house school is back in session. Wah, wah! With the start of school also comes the start of sports practice. Soccer and ballet for us. ⚽️💃With school and sports comes the need for super speedy suppers. <-gross I don't like that word I'm more of a dinner gal myself, I only used it for alliteration purposes.
Pasta in some form is a pretty safe bet when it comes to quick cooking. If you serve my kiddos plain ole buttered pasta they will sing your praises like you are the Iron Chef champion. Children are good for the ego.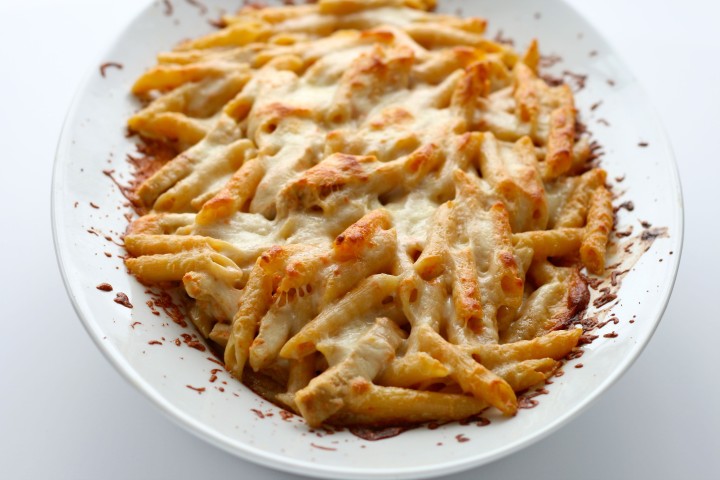 Tossing in roasted red peppers was a gamble but I received no complaints from the peanut gallery. Initially, I was just going to chop the peppers and stir it into the Alfredo but I knew that if the peppers were in a recognizable form the complaints would start rolling in. Instead of chopping I tossed those bad boys into the food processor and gave them a whirl.
The pureed peppers stirred into the creamy Alfredo sauce went undetected. The girls both asked to bring the leftovers for lunch the next day, I say that is a win. 🎉
When making the Alfredo sauce I opt not to make a roux thus keeping it gluten-free. I think using freshly grated Parmesan cheese (look for it in the refrigerated section) does a good job of slightly thickening the sauce.
The month of September I am pledging to not eat fast food as a convenient way to get dinner on the table. Join me! Sign up for my email newsletter (sign up on my right sidebar) and get tips and recipe ideas to help you get through the month.
tl;dr Pureed roasted red peppers are stirred into creamy (gluten-free) Alfredo sauce, tossed with cooked pasta, topped with cheese, and broiled until melted. Ready in 30 minutes so ideal for busy nights. Sign up for my newsletter 🙂
These items should help make this recipe easier: