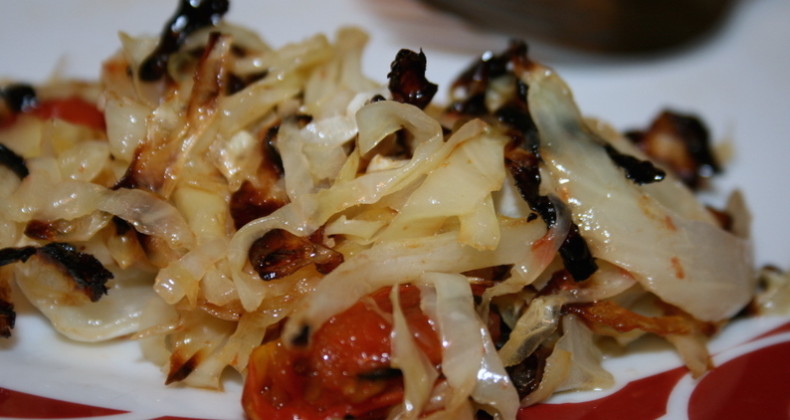 Roasted Cabbage and Grape Tomatoes
Believe it or not there are times when the last thing I want to do is cook a meal. When this happens, it is nice to have a quick, effortless meal that I can whip up.
I love the flavor of roasted Brussels sprouts, and I thought that roasting cabbage would be deliciously nutty too. This dish met all my expectations, and served with left over quinoa, made a wonderful, effortless meal.