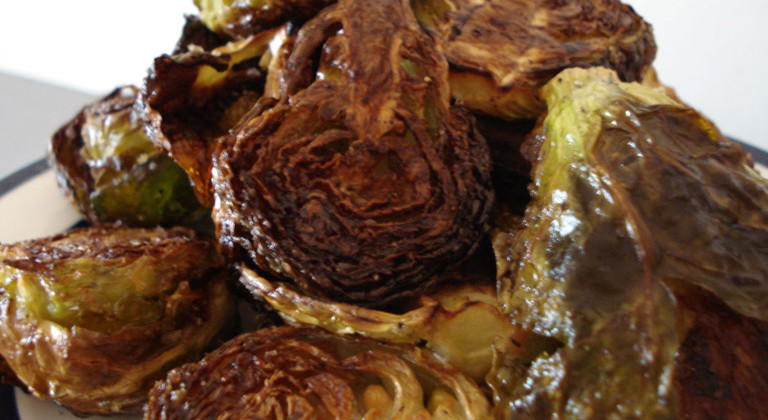 STOP! Please don't turn away, just not yet. If you've had a bad brussel sprouts experience, you MUST give them another try. Let me guess, if you've had brussel sprouts before they were probably boiled into a unrecognizable greenish sluge.
These are not your mom's brussel sprouts. Cook them this way and your family will rave. My husband is a fairly picky eater, especially when it comes to the veggie group, he tried these brussel sprouts and asked to have them at dinner the next night.
These baby cabbage lookalikes, once roasted have a delicate green, nutty, buttery flavor. Even my 9 month old daughter enjoyed them. I dare you to eat just one. Welcome to vegetable heaven!