Hello! Today's post is going to be a little different than normal. There isn't an actual recipe for something you can eat. Sorry! Next week's posts will be all about food, I promise. I want to dedicate today's post for creating a recipe for remodel, if you will. I need your help! If you follow along on my Facebook page you might have noticed I asked "What is your favorite thing about your kitchen? Is there something in particular you think every kitchen should have?" Hey I know we all have opinions and I want you to share yours with me!
Here are photos of what my kitchen looked like right after we moved in. The only change I have made since moving in is painting the walls "Marshmallow White."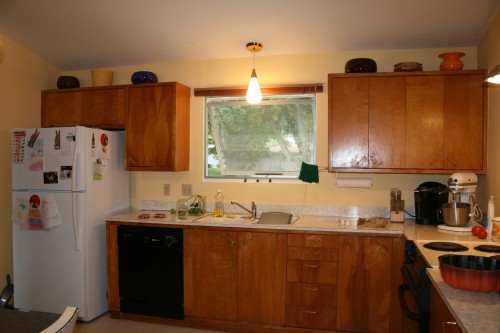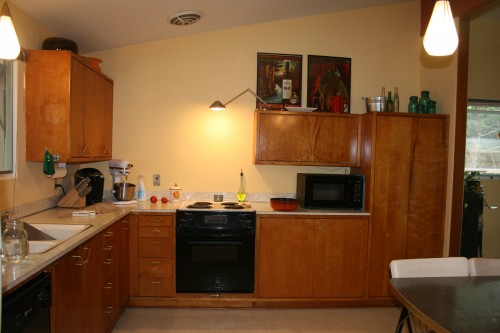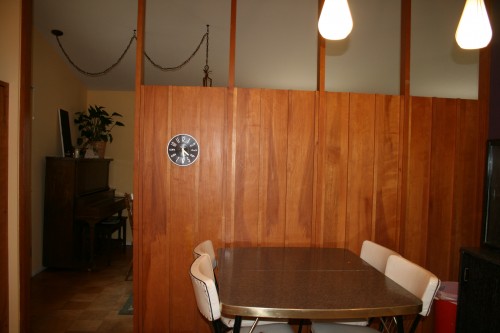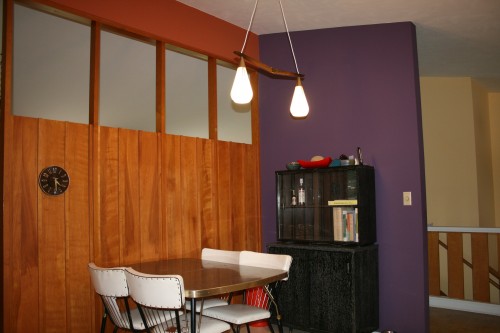 The layout is going to pretty much stay the same. We want to tear down the wooden divider wall and place an island (with lots of storage) in its place. This would open up our dining room and living room area to the kitchen. Perfect for all the entertaining I LOVE to do!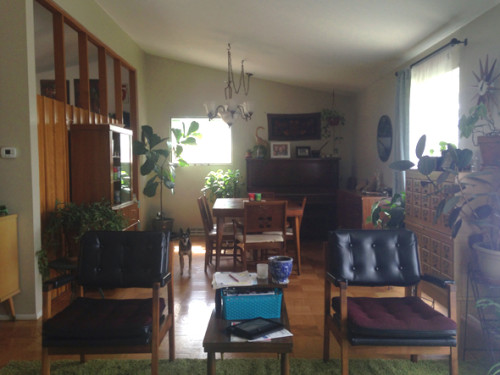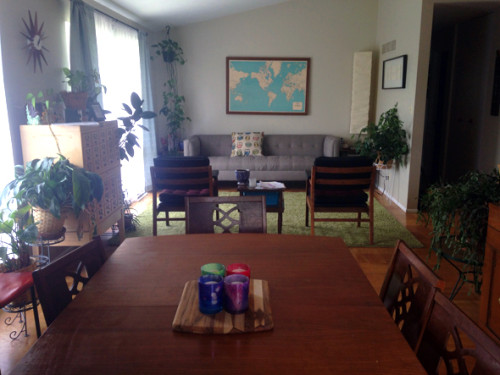 We refinished the beautiful parquet floors in our dining room and living room area a few years ago. We get fabulous west light from the three large floor to ceiling windows. Once that wooden wall is down that will help brighten up the kitchen since there is only one small east facing window. Our home was built in 1962 and we have an eclectic mid-century style.
My husband and I are both drawn to the clean design that Ikea cabinets have. Do you have an Ikea kitchen? I just wish Ikea was closer to Omaha so I could go look at the cabinets tonight!
I like the idea of having lighter color cabinets like these: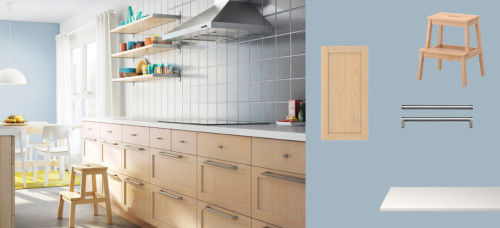 But can't decide if I want the fronts of the cabinets to be flat. I'm also flirting with the idea of a glossy white/cream colored cabinet like this: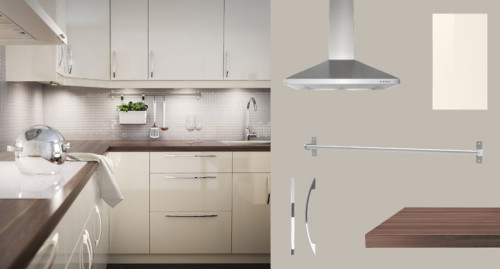 I want a kitchen island/peninsula that has drawers and cupboards for storage on the kitchen side but also cabinets on the dining room side. A combination of these two (both images from Ikea Dream Kitchen catalog):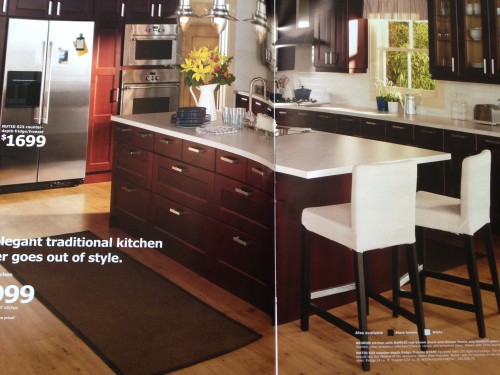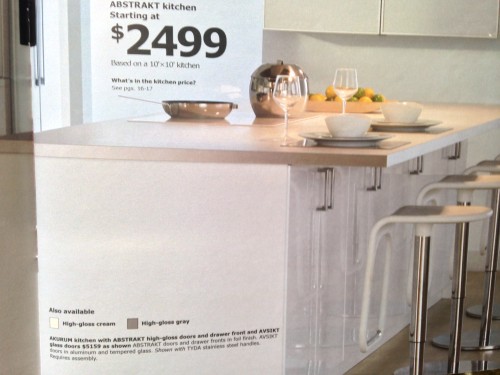 Here are some things that I know I want:
1) A full size range –currently have a mini oven and I'm a little happy it is dying
2) A kitchen island or peninsula –someplace with more storage including garbage and recycling bins
3) White subway tile backsplash
4) Hood vent
5) A legit pantry —here is the link to how I turned a broom closet into a make do pantry
6) Some open shelves
7) The kitchen design needs to fit with mood of the rest of the house
We have oak parquet floors original to the home in our dining room and living room. My question for you is what type of flooring would you put in the kitchen? I like the idea of cork flooring but I'm not sure I've sold my husband on it yet. 🙂
So please let me know:Â What is your favorite thing about your kitchen? Is there something in particular you think every kitchen should have?
I have created a Kitchen Pinterest board (haven't we all?). Feel free to scope it out.
Thanks for your input! I can't wait to someday (hopefully soon) reveal the remodel!
xo