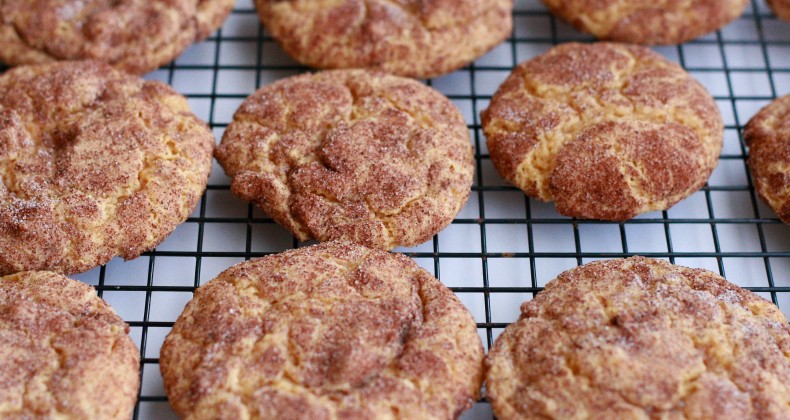 Two cookies in one week?! I KNOW! *sorry not sorry* It is October after all and I haven't posted a pumpkin recipe yet. That needed to be rectified ASAP. Here we are with a pumpkin cookie rolled in the perfect fall spices. Cinnamon, cloves, and nutmeg.
I feel a tad hypocritical posting this pumpkin spice cookie just after I said pumpkin spiced everything is a bit overplayed. These cookies are awesome though. I will take my pumpkin spiced whatever in baked good form instead of lotions, lipgloss, and candy corn. *shudder*
This week I baked dozens and dozens and dozens of cookies. Like a crazy amount of butter and flour were used in my kitchen this week. I had a bake sale at school AND parent teacher conference treats I needed to make. Of course I baked up a couple batches of the Salted Caramel Oatmeal Cookies and my favorite M&M Chocolate Chip Cookies but I wanted to add a new cookie to the mix and the pumpkin snickerdoodles seemed like a great idea.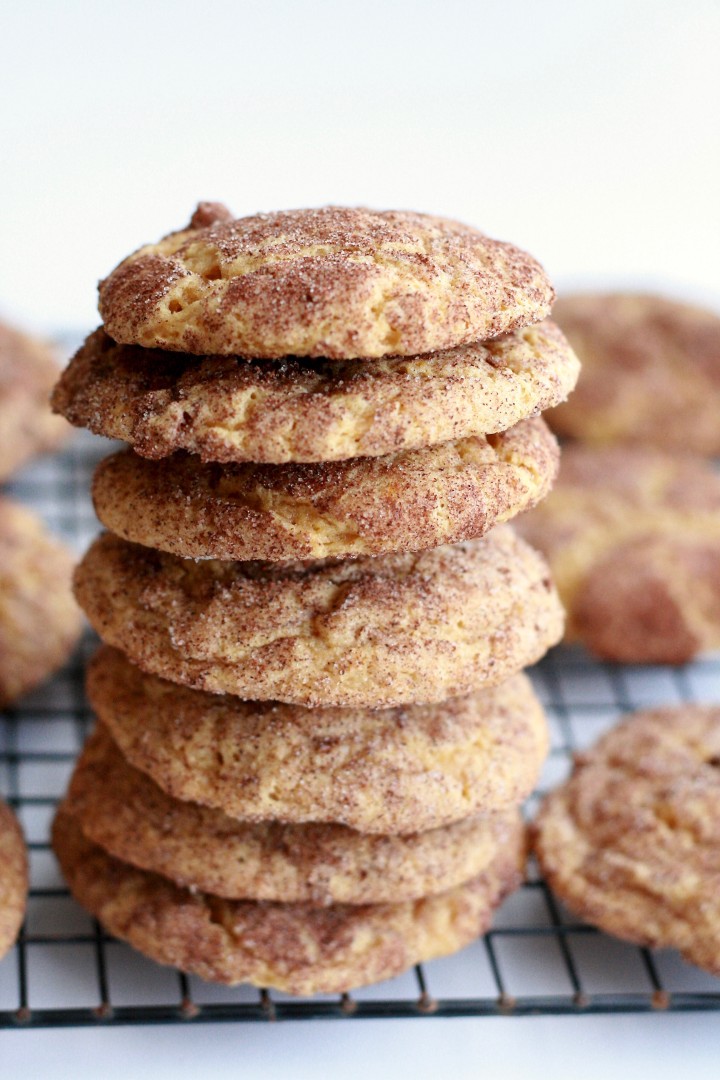 Since I was pretty busy I didn't have enough time to test and retest and retest a cookie recipe from scratch. While I love creating my own recipes I just needed some help from an established recipe. I checked one of my favorite kitchen resources The Kitchn and found a good sounding recipe. My only change was adding 1/4 teaspoon of cloves to the sugar mixture.
The outside of these cookies have a nice crunch from the spiced sugar mixture while the inside of the cookie is soft and fluffy. These cookies prove that you don't need chocolate or caramel to have a tasty cookie. 🙂
Tell me are you a pumpkin spiced whatever fan?
Original recipe found: The Kitchn Pumpkin Snickerdoodles