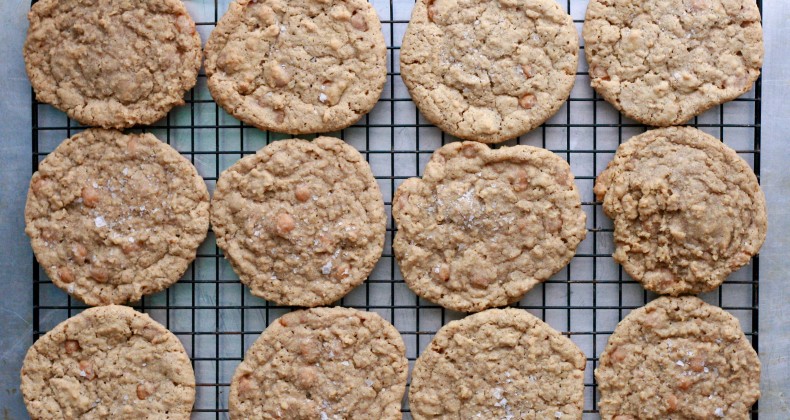 Salted Caramel Oatmeal Cookies
Salted Caramel Oatmeal Cookies are EVERYTHING! They are chewy from the oatmeal, sweet from the caramel bits, and salty from the Maldon flake sea salt sprinkled on top. They pair perfectly with a big mug of coffee or a giant cup of chai. This will be your new favorite fall cookie.
I am currently into salted caramel everything. Forget about pumpkin spiced everything (a bit overplayed, dontcha think?) salted caramel is your new BFF. Do you have a sweet tooth or a salt tooth? I have both. Which means if I have a dish of ice cream I will also want a dish of buttery and salty popcorn. It is about balance people. 😉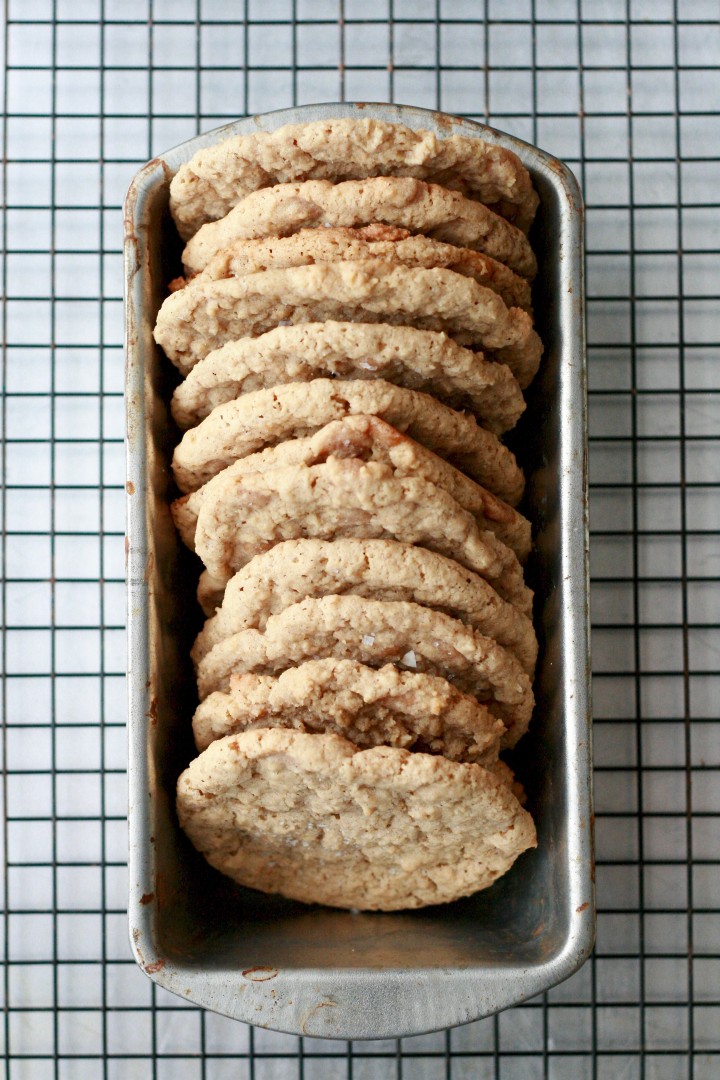 These cookies feature one of my favorite seasonal items… caramel bits. Have you seen them in the stores yet? They are round little balls of caramel. They can be found in the seasonal baking aisle or over by the chocolate chips. Pick up several bags so you can make these cookies all winter long. I am going to have to run to the store this week and stock up since I am planning on baking these for our school's bake sale.
The caramel bits add such great texture to the cookies. Mostly they melt down into the cookie but occasionally they remain in their little caramel bit ball form which provides an extra chewy texture. My family loved it. Once the cookies were done baking I sprinkled them with a little pinch of Maldon sea salt flakes. If you are lucky you will get a chewy caramel bit and a crunchy sea salt flake in the same bite. Welcome to cookie nirvana.
Tell me what is your favorite fall cookie?
A few items to make this recipe easier: