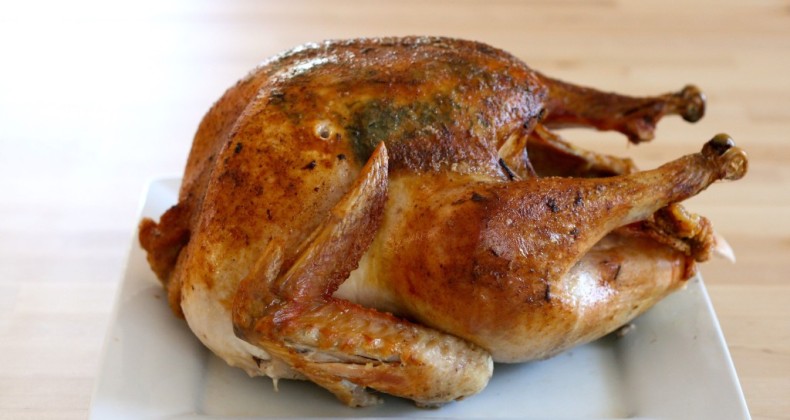 With Thanksgiving only sixteen days away it is time to start thinking about the menu. It's Oven Roasted Turkey Time! This year I am hosting my first official Thanksgiving dinner. I AM SO EXCITED! Like any good thespian, I had to have a dress rehearsal before the big show so I invited a group of friends over to break bread with.
I am happy to report that my trial Thanksgiving run was successful. Lucky for me and lucky for you because over the next two weeks I will share my favorite Thanksgiving-worthy dishes with you.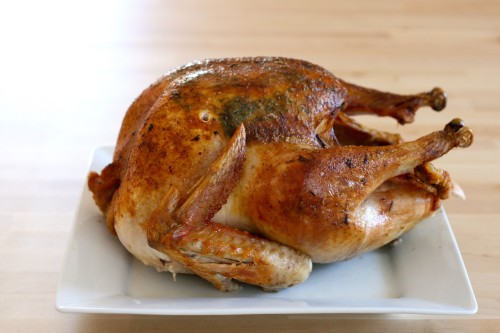 Obviously, we will start with the turkey. Don't stress about the turkey! Just remember that a turkey is basically a giant chicken. Have you roasted a chicken before? Then you can do an oven roasted turkey no sweat. Just to make sure I wouldn't mess things up I consulted my favorite site The Kitchn.
When it comes to cooking a turkey there are about a bajillion ways to do it. I kept it super simple. I let it thaw in the refrigerator for five days before roasting and I totally skipped the brine (the horror!) since I didn't have a large enough container to brine it. My turkey still was juicy and flavorful without the brining step.
I chopped up some of my favorite herbs and combined them with softened butter and rubbed them under the turkey skin giving the meat lots of flavor. Periodically throughout the roasting time, I basted the turkey with the drippings to help keep it from drying out. These drippings included a little chicken stock and a cup of chardonnay. I couldn't be happier with the end result. And the gravy was fabulous!
Questions about thawing your turkey? Check out the USDA guidelines.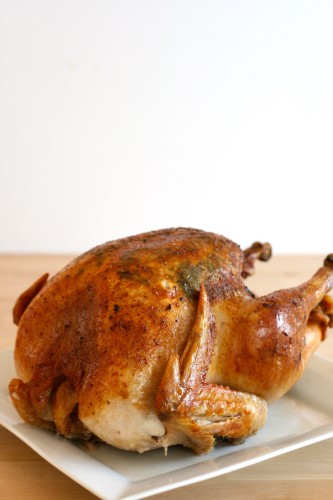 Save all the turkey drippings to make a fabulous gravy! (recipe coming soon!)
HAVE YOU ROASTED A TURKEY BEFORE?

 
Share your tips, tricks, success stories, or failure stories below. I'd love to hear them!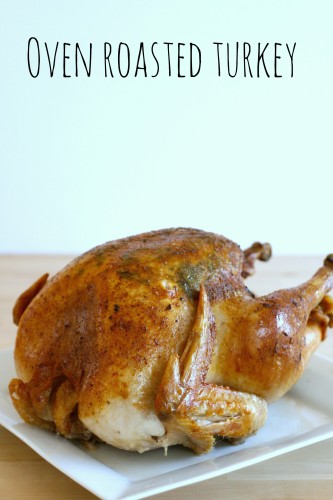 Pair this with Make Ahead Mashed Potatoes and the Best Darn (gluten free) Turkey Gravy Ever
My favorite products to make this recipe easier: