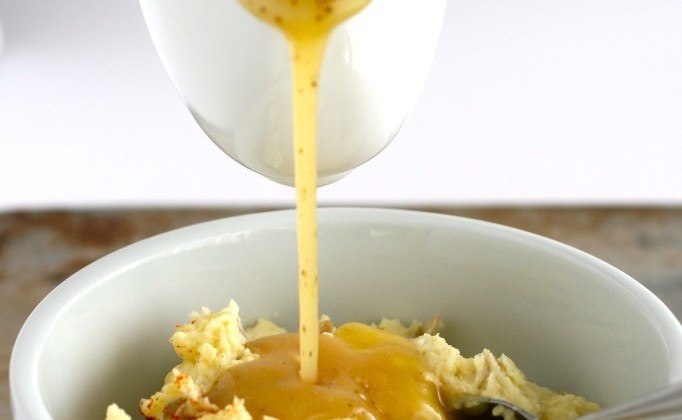 Grandma's Make Ahead Potatoes + Best Darn Turkey Gravy Ever
Holidays are full of traditions. That is what makes them so wonderful. In my family, Grandma's mashed potatoes are part of the tradition. When I was little I called them potato cake since she would bake them up in a large disposable aluminum pan. If you don't have any family favorite mashed potatoes I beg you to make these.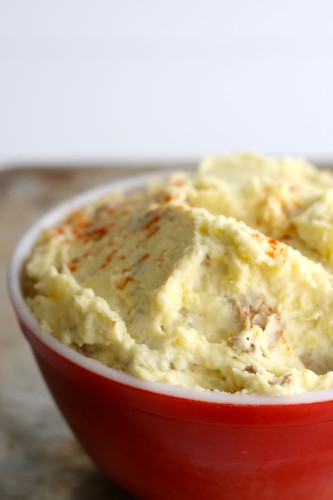 When I asked my family what I should include on the Thanksgiving menu the number one answer was "Grandma's potatoes". Well of course! They are full of cream cheese, sour cream, and butter. My cream cheese hating daughter LOVES these potatoes. Which makes me giggle when she goes back for seconds.
These can be boiled, mashed, and prepared a couple days in advance. Freeze them or refrigerate until ready to bake. I am planning on baking mine on Wednesday then reheating in the crock pot on Thursday.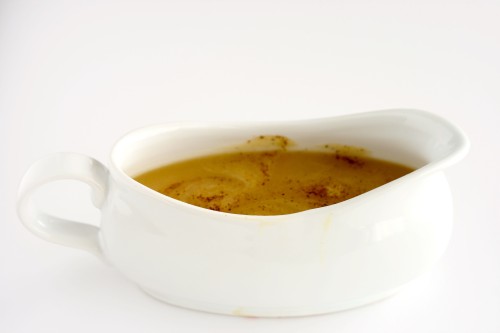 Good gravy! Mashed potatoes are not complete without gravy. This is a gravy that uses up all the tasty turkey drippings and basting sauce. A bonus is that it is gluten-free. Double bonus is it is the BEST gravy I have ever tasted. I think using wine when cooking the turkey really helped add a depth of flavor to the drippings that wouldn't be there otherwise.
To keep this gravy gluten free I made a slurry out of stock and cornstarch to thicken the gravy instead of the traditional flour roux. And to be 100% honest I am a busy mom of four and I did not have the time (or take the time) to pour the drippings into a separate container and wait for the fat to separate. The pan drippings went straight into my large measuring cup and stock was added until it yielded 8 cups total. No muss …and there certainly wasn't any fuss from my Friendsgiving crowd.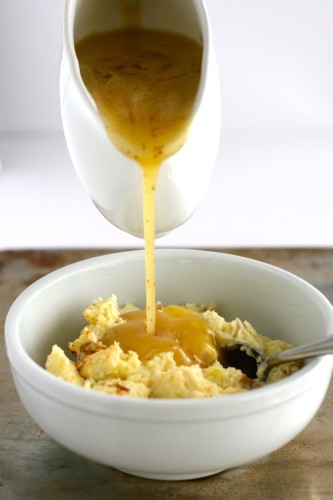 So pour the best darn gravy ever over my favorite mashed potatoes and have yourself a Happy Thanksgiving!
My favorite products to make this recipe easier: