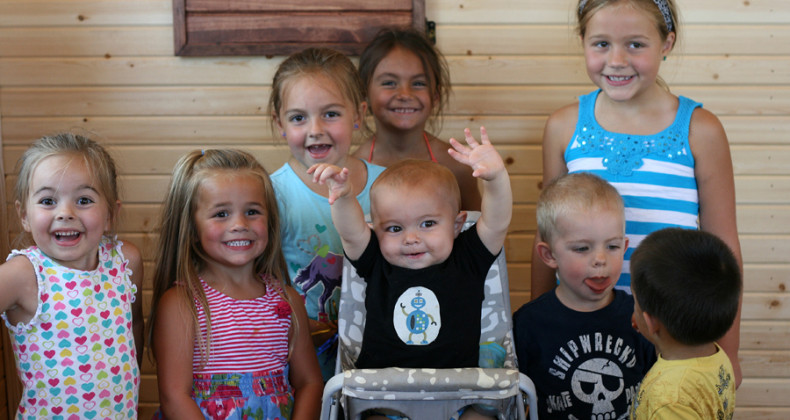 Just over one year ago this little dude came into our life. What an amazing year it has been! It has been so fun having a baby in the house again, watching all the little baby milestones he has reached. It also has been so fun having two older daughters (ages 6 & 4 1/2) helping with Kasper. They have been so motherly from the get-go, making sure all his needs are met.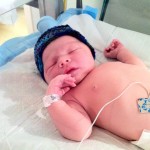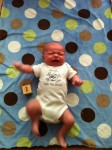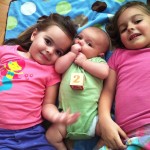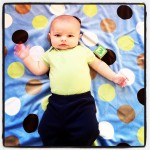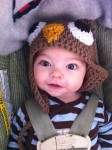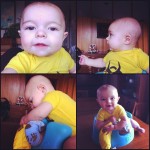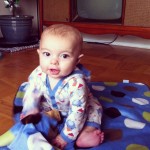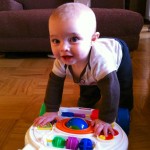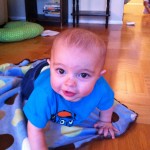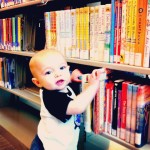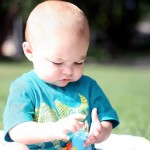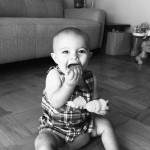 We were scheduled to go camping with my side of the family the weekend of Kasper's birthday so I needed to plan a camping friendly birthday party. It was important to me that the food would travel well and be easy to prepare and cleaned up. Kasper's party wasn't until Sunday; I didn't think a decorated cake would last the entire weekend in a camper so I opted for a fruit pizza instead. Good thing too since the cupcakes I made for Friday night melted in the 3 hour car ride + the 1 hour being completely stopped in traffic in 100+ degree heat.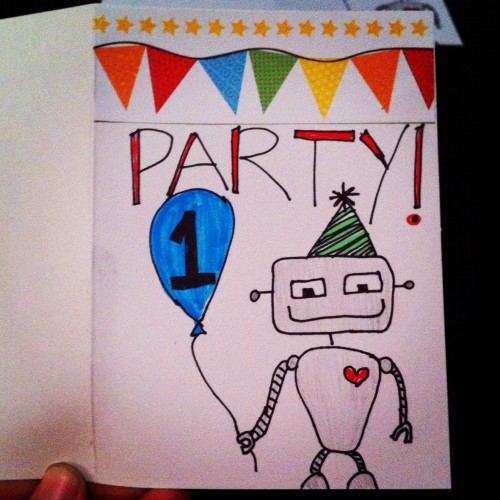 The theme for the party was Robots. I drew cute little robots on the invitations. Kasper had a cute robot diaper cover and I made him a little robot shirt to wear. I think babies + robots are the most adorable thing, so it is a good thing Kasper likes them so much. 🙂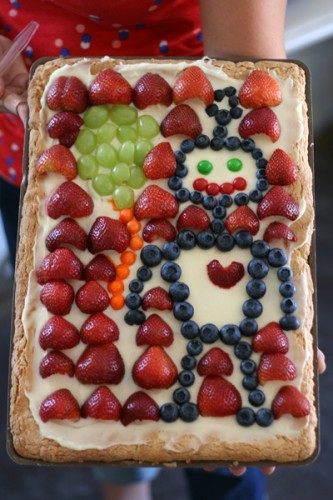 I like I said earlier, I didn't think a cake would travel well so I opted to make a fruit pizza*. On Friday morning I baked up a sugar cookie crust, once it cooled down I wrapped in up in foil so it would travel better. On Sunday morning I made the cream cheese frosting and decorated it with fresh fruit. It worked out pretty well I think.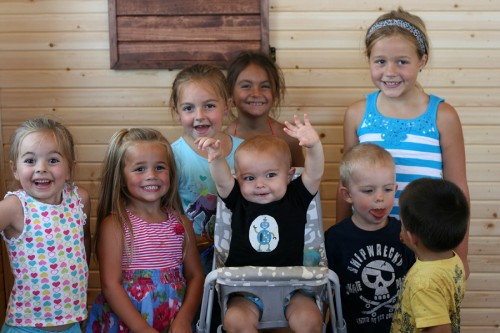 Kasper posing with his cousins. All in all it was a fabulous first birthday! He really enjoyed all the attention he received.
*This post has gotten really lengthy (sorry!) I will make a separate post with the fruit pizza recipe!