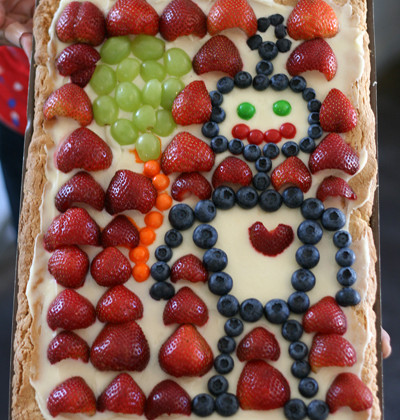 Last weekend we celebrated Kasper's 1st birthday at a campground. Not an ideal place to bring a fancy birthday cake. Decorating the kiddos cake is a highlight of the party for me. The fruit pizza idea came to me one night as I was falling asleep. It is perfect!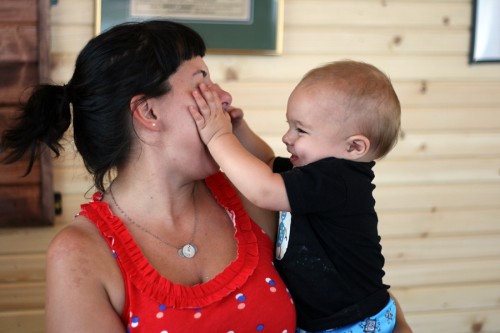 I could bake the crust and decorating it using Kasper's favorite fruit. Plus I have WAY more fruit pizza decorating experience. I worked at the Hy-Vee produce department for almost 7 years, making countless fruit pizzas.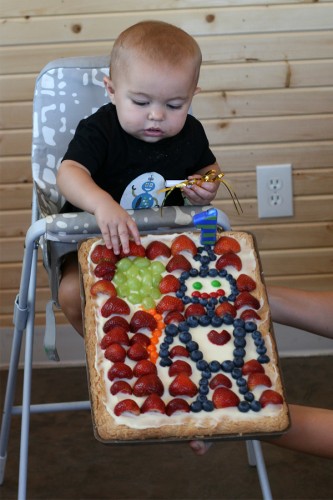 Don't worry about the candle it wasn't lit. Apparently there aren't any smokers in my family anymore (YAY!) so no one had any matches. :)Â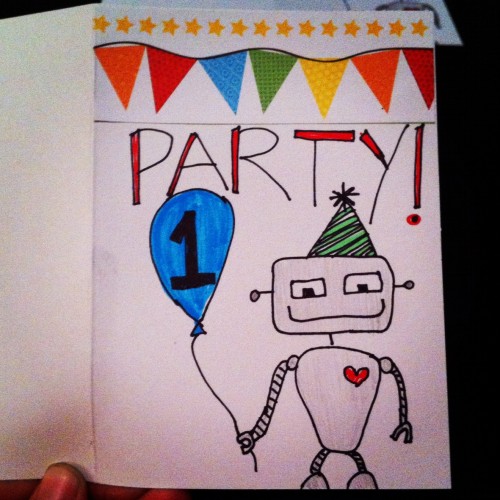 Robots were the theme of his party, but let your imagination run wild! I wanted Kasper's "cake" to look like his invites I drew.
Check out here for the post about his party. Warning cute baby pictures abound!
What sort of nontraditional birthday "cake" have you served? Let me know in the comments!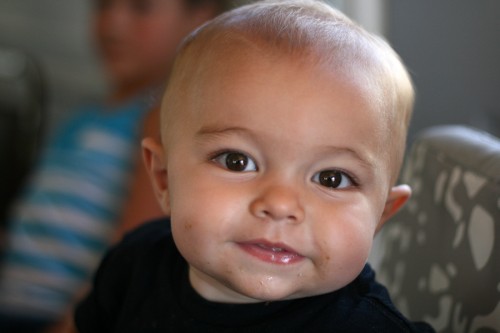 This is one happy ONE YEAR OLD boy!