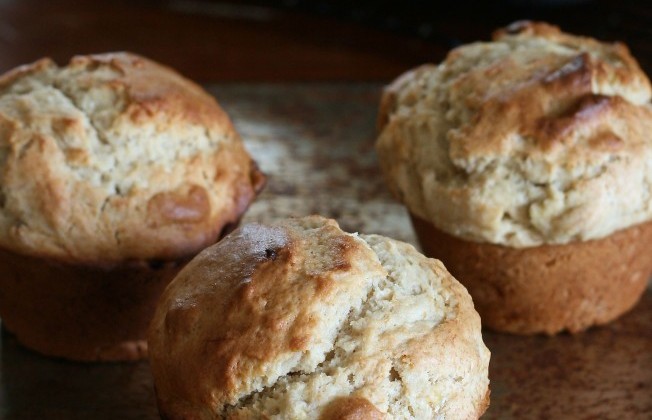 Jumbo Bakery Style Muffins
Jumbo Bakery Style Muffins are one of my favorite things about getting muffins from a bakery or coffee shop because they are HUGE. It is such a treat to have an enormous muffin and an iced caramel macchiato. If I didn't have to worry about my waist sizing increasing and my bank account shrinking I would order both every day. Seriously. Every day.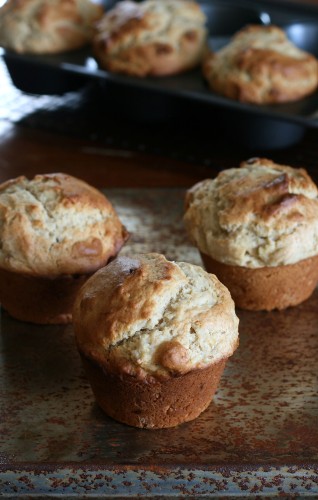 Awhile back I bought a jumbo muffin tin and if you can believe it after making a couple batches of jumbo muffins it got shoved to the back of the cupboard and it was long forgotten. Do me a favor go open up your cupboards and tell me what type of odd baking pans are back there. I can't be the only one. I dug in the cupboard and pulled out that dusty jumbo muffin tin for this recipe and I am so glad I did.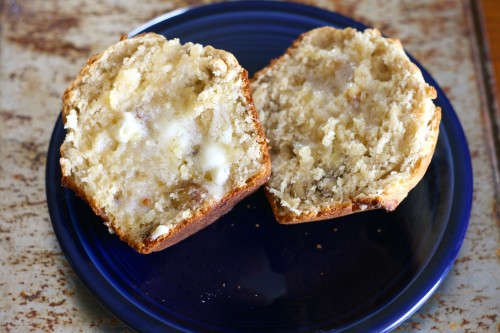 How do I get inspired to create a recipe? Usually, it has to do with current food cravings either my own or my family's, what I have on hand, and what needs to be used up soon. I knew I wanted to do a banana nut recipe because I had three bananas that were incredibly ripe. Banana bread is such a great go-to but I already have many banana bread recipes (whole wheat, low fat, banana walnut) and I also have a couple banana + chocolate recipes (chocolate banana muffins, marbled chocolate banana cake). One thing I didn't have was a JUMBO bakery style muffin recipe. I didn't want to put regular banana muffins in my jumbo muffin tin and call it good. What I wanted was a lofty sky-high muffin. After a quick Google search, I came across Sally's Bakery-Style Muffins which was just what I was looking for.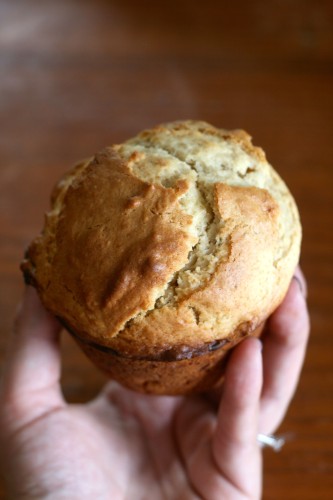 Using Sally's recipe for inspiration and the ingredients I had on hand I created muffins of my dreams. These are the lofty-sky high muffins I was looking for, the outsides are crisp and the insides soft and tender. You will love them! Just look how huge they are. Sally says the extra baking powder plus baking them at a higher temperature for a brief period helps give them that extra boost that makes them look like professional bakery style muffins.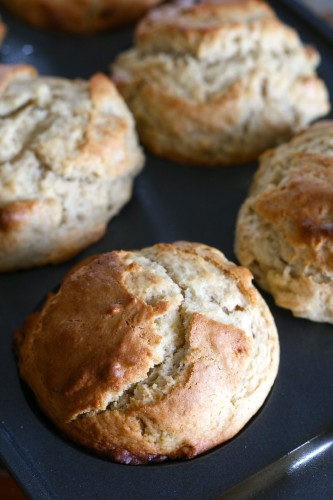 If you haven't tried coconut butter yet I recommend giving it a try on these muffins. The slight coconut flavor pairs well with the bananas and walnuts.
Recommended Products: