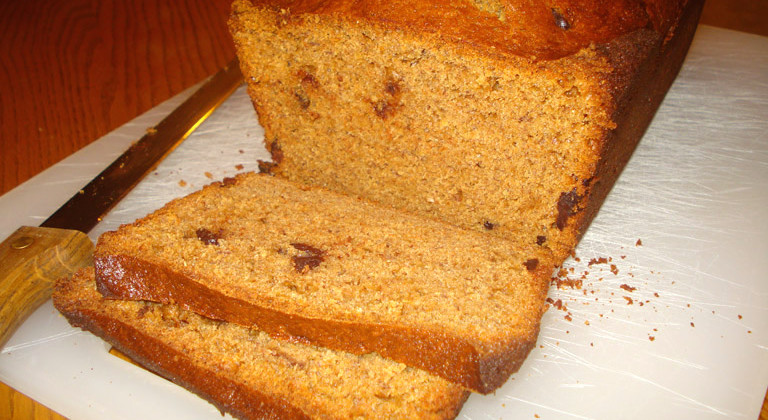 Whole Wheat Banana Sour Cream Bread
Last month I bought a five pound package of whole wheat flour, and have been wanting to use it for baking. This bread is quite dense, so the thinnest slice is very satisfying. I added a 1/2 cup of chocolate chunks for a sweet surprise. Getting chocolate in your slice of bread is like winning the lottery, you may get a slice that has none or you may get the mother load.
This bread makes approximately 24 slices per loaf with 148 calories per slice. Not too bad for a satisfying snack. I recommend eating this bread plain, it is so flavorful, butter or jams are not needed.