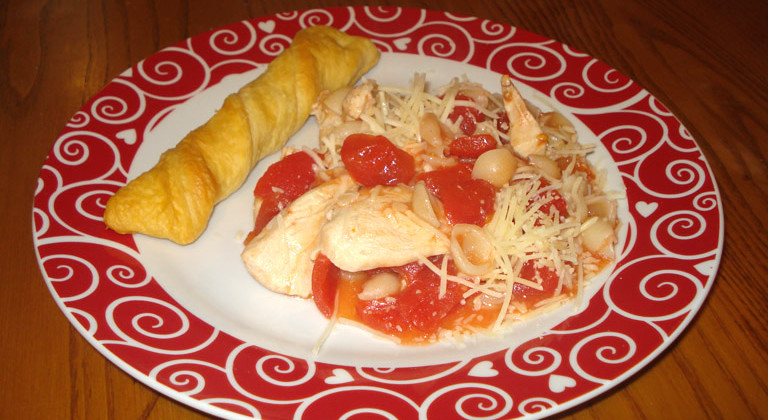 No need to order take-out tonight. If you think you don't have time to make a home cooked meal, you are wrong. This meal comes together in less than 30 minutes, with only a few ingredients that you probably already have on hand. Plus you control what you put into this meal, thus controlling the fat and calories. Serve it with a salad and breadsticks and you have a big dinner.
The original recipe came from my mom. This is something she would make when my dad was gone fishing (he really doesn't care for it). This isn't a traditional stir-fry; I thinly sliced the chicken and stir-fried it in order to speed up the cooking time. I have also used rotisserie chicken, which you can pick up in the hot case at your local grocery store. We were out of pasta, so being "oh so resourceful" I used the pasta from a box of Velveeta Shells & Cheese and now the mystery cheese sauce packet is laying in my cupboard (what am I going to do with that?).
This recipe is easy to personalize. Use whatever pasta shape you have on hand. Don't like chicken? Try turkey or tuna. Use fire-roasted tomatoes; my mom prefers Rotel over regular diced tomatoes. Food is meant to be enjoyed!