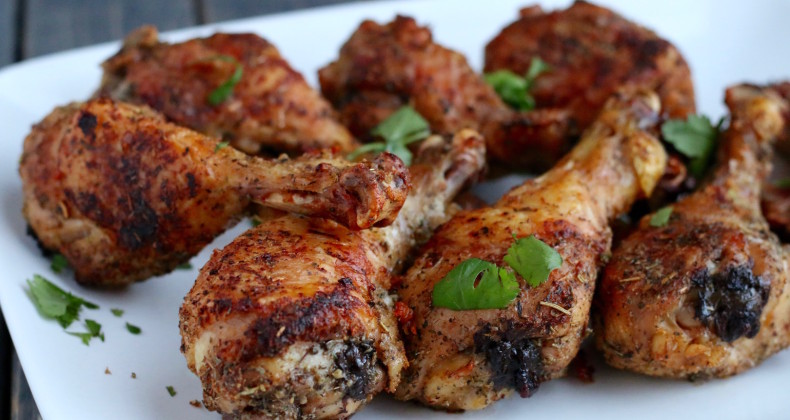 Do you love easy peasy recipes? I know on busy weeknights they can be a real lifesaver. These Italian Chicken Legs require no marinating, no fancy equipment, and are a hit with the whole family. Big time winner in my book. They are also gluten free, grain free, dairy free which makes them Whole30 compliant. Yay!
You may notice there has been a chicken theme around these parts lately. First I shared Roasted Chicken then Crispy Baked Wings, well today, the chicken leg is getting all the glory. Whether you serve these for dinner or add them to your game day food line up (which you should totally do) everyone is going to love them. My one year old even ate two legs!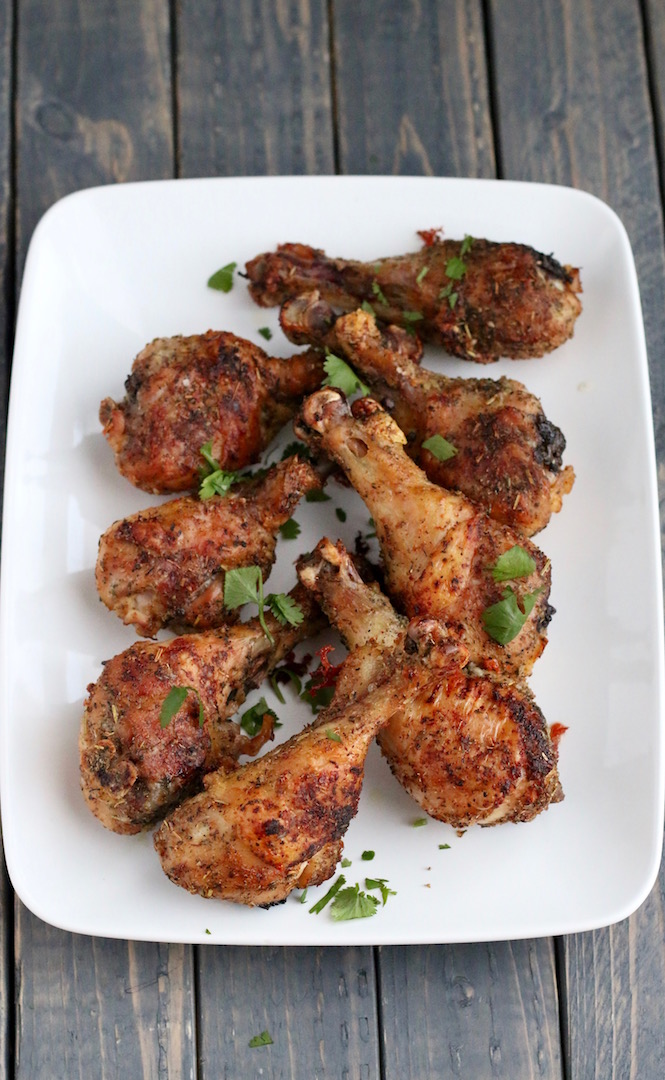 Nothing is worse than a soggy chicken leg. If you follow my directions you won't have to worry about that. Grab a couple paper towels and make sure you dry off the legs. Removing excess moisture will help to render the fat in the skin and make it incredibly crispy.
Adding all the ingredients to a ziplock bag lets you "massage" the herbs and spices into the legs without getting your hands all grimy. Grimy chicken hands are the worst. This is my version of Shake & Bake. You can even get your kiddos to do the "massaging" if they like to help in the kitchen. Roasting them on a high temperature and turning at the halfway point helps keep them crispy.
Serve alongside a big salad or a simple pasta and you'll have a delicious dinner with very little effort.
Tell me! Are you a light meat or dark meat kind of person? Save me the legs and thighs and no one will get hurt. 😉
These are a few of my favorites to make this recipe a little easier: