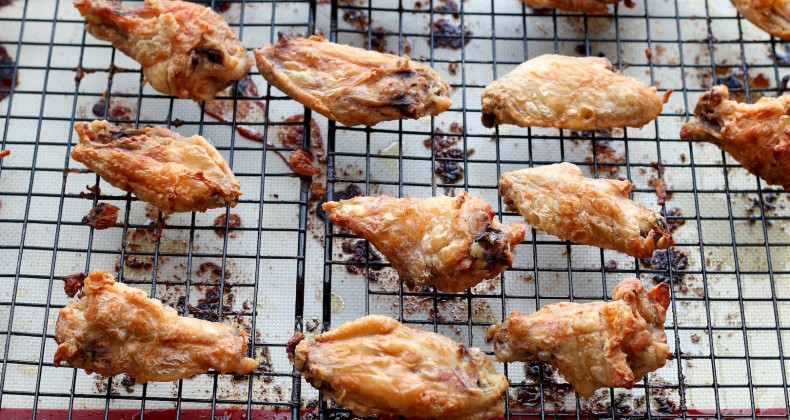 Crispy wings are the quintessential partner for a mug of frosty beer, or a slice of hot gooey cheesy pizza, or while watching your favorite football / basketball / baseball / hockey / tennis team, or Hollywood awards show.  Think of a situation. Now add you eating perfect crispy chicken wings to that situation and it just got better, didn't it? But wait! It gets even better because you can get the best crispy wings straight from the oven. That's right, folks, Crispy Baked Wings! These bad boys are baked not fried! Winner, winner!
Rewind (which I just typed as rewing 😜) about 1.5 years ago when I first came across this recipe. I can't remember where I first saw the recipe but I know it was inspired by the geniuses over at the America's Test Kitchen family. Their mad scientists figured out that the secret to crispy wings was to coat them in baking powder which helped draw out the moisture, render the fat, and make the wings so crispy you would think they were fried. I have made these wings a couple dozen times since first stumbling across "the secret".  And now 18+ months later I feel like I finally nailed the method and am ready to share with you.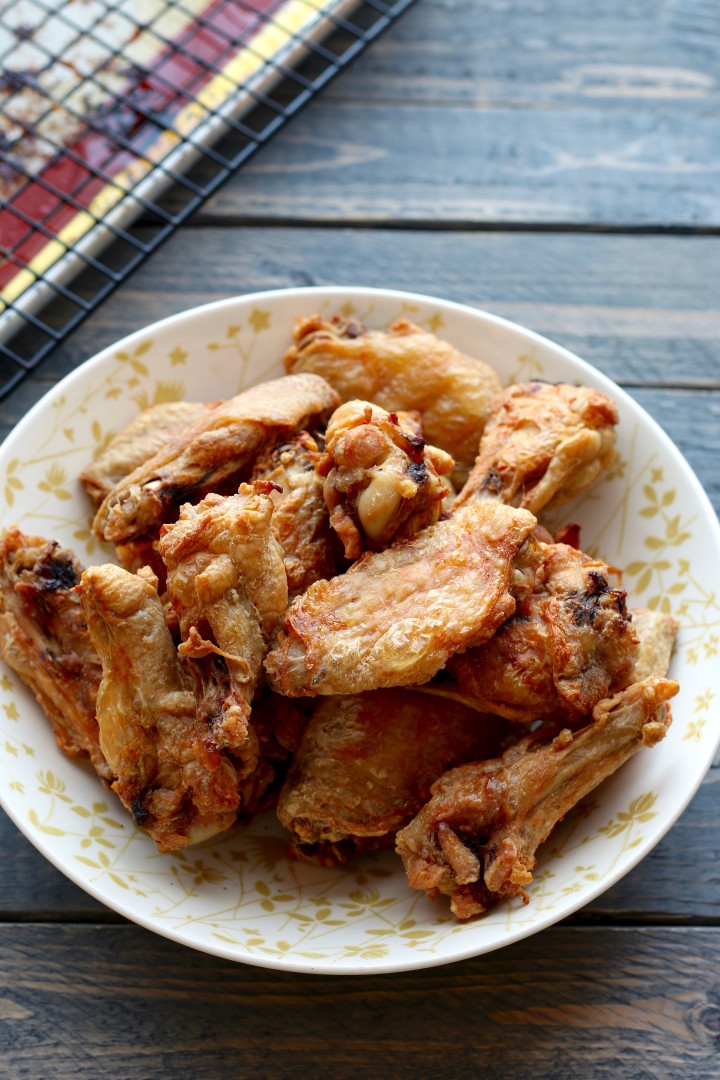 Just look at those wings! So crispy! A couple things you need to know in order to get the crispiest wings you need TIME, they bake for 1 hour and 15 minutes, but you can drink a couple frosty beers and play Suspend (our new fave game) while you're waiting. You also need to bake them on a rack. This allows the fat to drip down and away from the wings so they crisp up.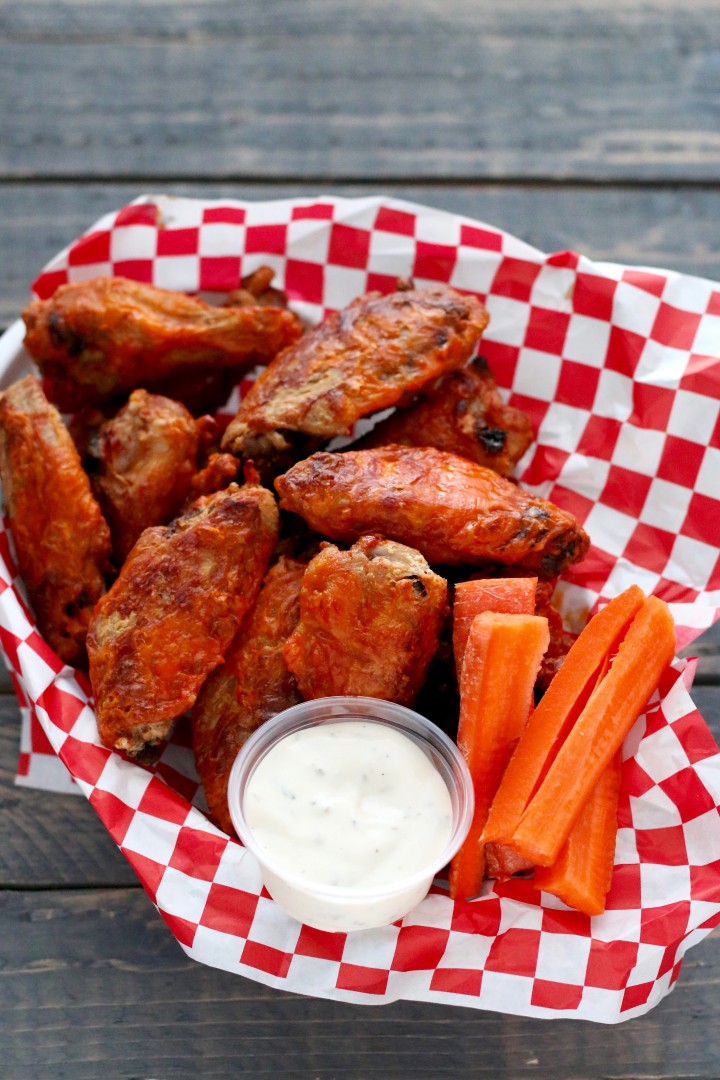 I kept it pretty old school this time around and tossed the crispy baked wings in our favorite bottled wing sauce. I didn't stop there, though. Oh no! The wings get placed back on the baking rack and popped under the broiler for a few. Then you have the option of eating as is or giving them another toss in the sauce. One of my favorite places for wings in town does this with their wings and they call it Char Buffed. It is the way to go!
Tell me! What is your favorite wing sauce? Are you a sweet and mild or hot and spicy person?
Recommended Products: