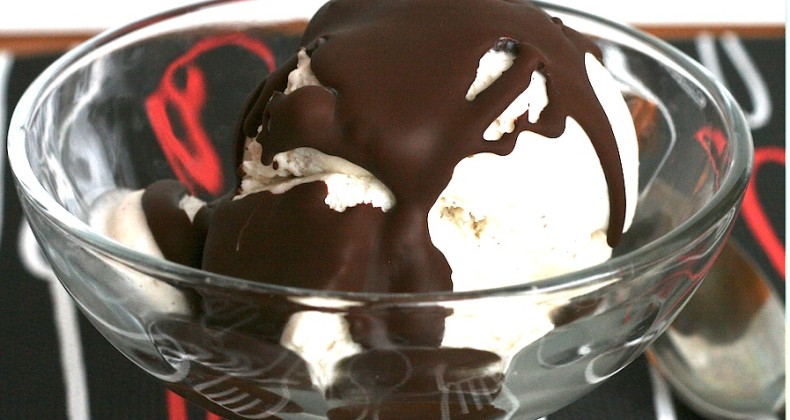 A few weekends ago I hosted a paella + tapas party and for dessert I decided to have a build your own ice cream sundae bar. I provided the ice cream and my guests brought many toppings. My children loved picking their toppings (left over Nerds from Easter were their favorite choice) and I know the "big kids" did too. There will be many more build your own ice cream sundae bars happening this summer. Future dinner party guests you have been warned.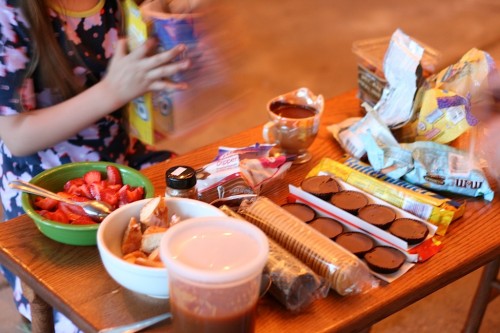 Here is a glimpse of Sasha helping to set up our sundae bar. Strawberries, a leftover Krispy Kreme glazed donut, Homemade Salted Caramel Sauce, two types of Oreos, chocolate covered peanuts, ghost pepper salt, Homemade Magic Shell, Reece's peanut butter cups, Butterfingers, M&M's, Nerds, Trader Joe's pecan pralines, Marshmallow Fluff. Mmmm.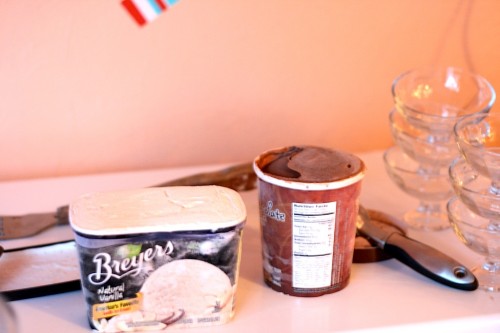 The ice cream choices were Breyers Natural Vanilla and Trader Joe's Ultra Chocolate. See my neat sundae dishes? I picked those up at Dollar Tree for a buck a piece. I seriously love that store for things like that.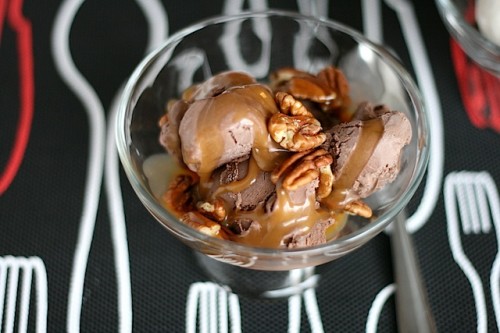 Now let me talk about the sauces. Friends Daniel and Lauren (uber talented photographers) brought some salted caramel sauce that was out of this world. Seriously. So good. When Monday rolled around Sasha begged me to slice up an apple for her school lunch so she could bring some caramel sauce too.
To add to the sauces I made some Magic Shell. Do you remember this stuff? It is liquidy chocolate sauce that magically turns hard when you put it on ice cream. The secret to homemade magic shell is coconut oil. Coconut oil turns solid when it gets cold which makes the chocolate sauce instantly turn into a cool chocolate shell over your scoop of ice cream.