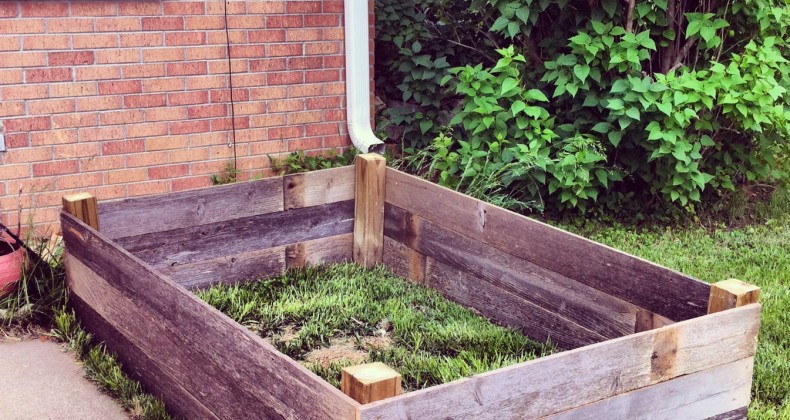 Are you ready for it? I am! I LOVE gardening season in the Midwest. I'm counting down the days until I can sink my teeth into a tomato that actually tastes like a tomato. This weekend was kick off weekend for the farmers market in Omaha. Unfortunately I did not make it down there –I really didn't want to deal with the influx of traffic from all the people in town for the Berkshire event. Next weekend though I am so there.
This weekend instead of wandering through the farmers market my husband and I (mostly my husband) built a 6'x4′ garden bed from an old fence my neighbor was tossing out. Score –free wood! I'm trying to figure out everything I am going to plant in it.
So far I have planted:
Spinach
Bibb Lettuce
Purple Carrots
Scallions
Need to plant:
Sweet Corn
Beans
Basil
Cilantro
Thyme
Rosemary
Chives
Lavender
Jalapeno Peppers
Tomatoes
possibly Popcorn
I still have room for more fruits/veggies! Check back as I update my gardening adventures this summer. Things are expanding since my small 4'x4′ square foot garden.
What is on your MUST PLANT list?