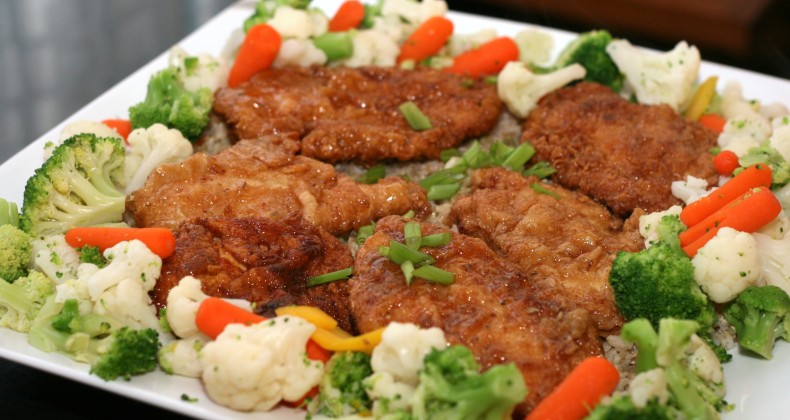 Double Crunch Honey Garlic Chicken
If you are on Pinterest, and you look at either popular pins or food & drink pins then I am sure you have seen this pin. I saw this awhile ago and like with most of my pins I didn't do anything about it. Just search for double crunch chicken and you will see many people have pinned this recipe. It is a recipe from Rock Recipes and no surprise it is their most popular recipe with over ONE MILLION views!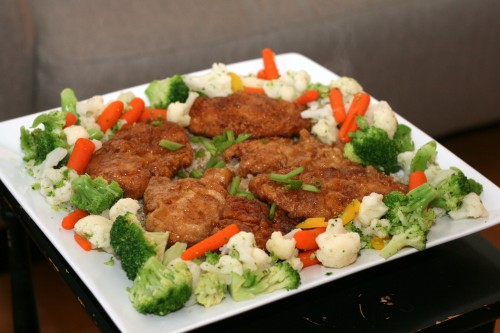 Finally I got around to making it and the only thing I regret is not making it earlier. The honey garlic soy sauce is something I could drink. Seriously. Soooo goood! I served up my chicken with brown rice and steamed mixed veggies. I dipped the chicken in the honey sauce like the recipe indicated and used the leftover sauce to drizzle over the top of the rice and veggies. So if you pinned this recipe long ago or even if this is your first time ever seeing this recipe I highly *highly* recommend you make it ASAP. You will love it.
If you're on Pinterest feel free to follow me!
What is the best Pinterest recipe you've made to date? Share a link in the comments! 
If you haven't actually cooked any of your recipe pins I challenge you to do it this week. Report back to me on Facebook how things turned out! 
Rock Recipes also has a double crunch honey garlic PORK recipe that I bet is out of this world.