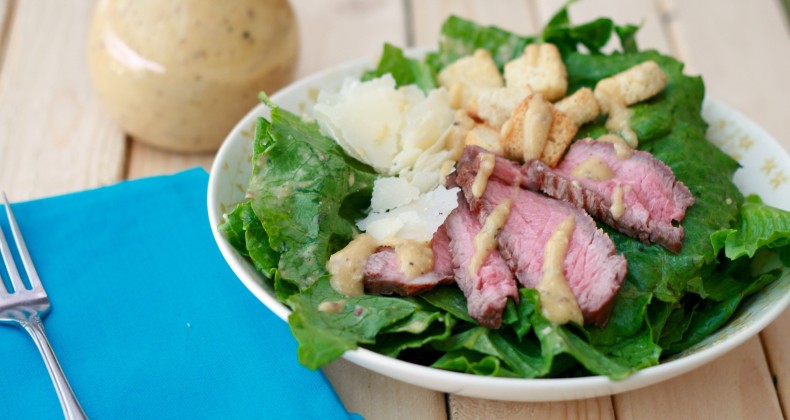 How was your weekend? I managed to squeeze in a birthday party celebrating Kasper's fourth birthday AND a sort of family reunion with my husband's family all in 24 hours. It was busy but also so good for the heart. Fellowship with family and friends is so refreshing and renewing isn't it? I hope your weekend was lovely friends.
I frequently host dinner parties and a few weeks ago we had friends over for dinner. Our guest brought a delicious salad with homemade dressing to serve with dinner. Whenever she brings salad (her salads are always the best) she brings a homemade dressing with it. And every time I think "this is so good I should make my own dressings more often".
Well this time I actually did make my own dressing and it was the best Caesar dressing I have ever had ever. I love creating and experimenting in the kitchen but for this dressing I followed a recipe.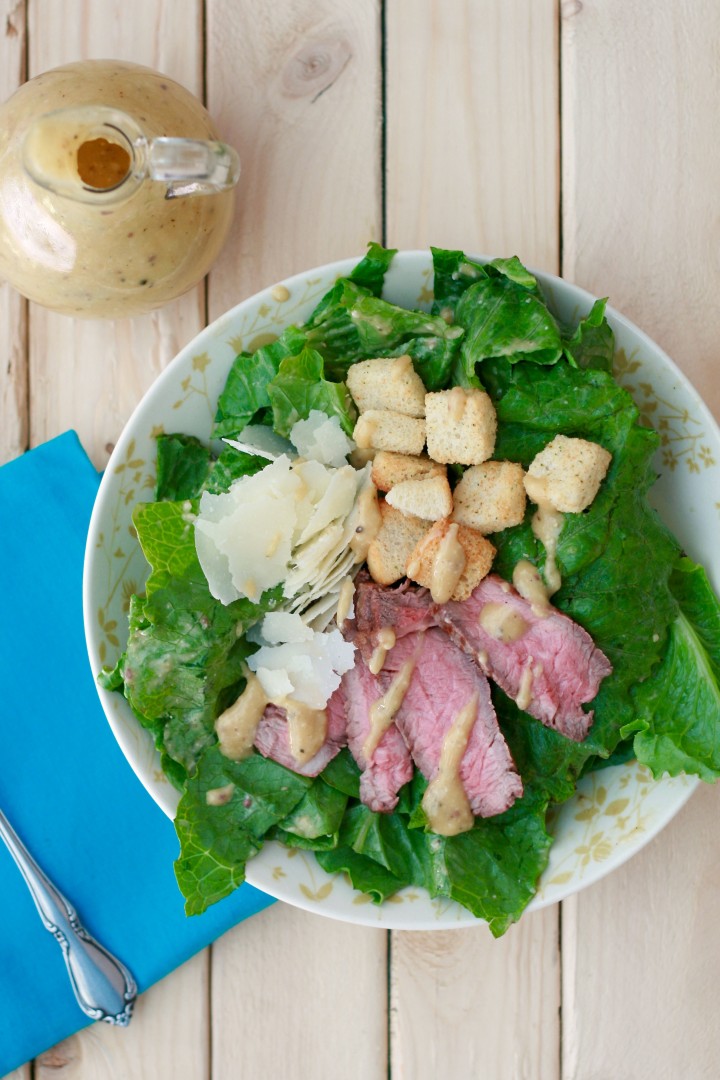 Following a recipe as written is so very rare for me. I like to do my own thing, ya know. Since Caesar dressing calls for anchovies and raw egg yolks I didn't want to mess around experimenting. I followed the recipe for Bon Appetit's Classic Caesar Salad dressing as written. I LOVED it and I know you will too.
The steak used in this salad is leftover from my perfectly Grilled Ribeye Steaks and the cheese is shaved grana pandano. You will work up an appetite whisking together this perfectly salty, creamy, cheese, slightly fishy dressing.