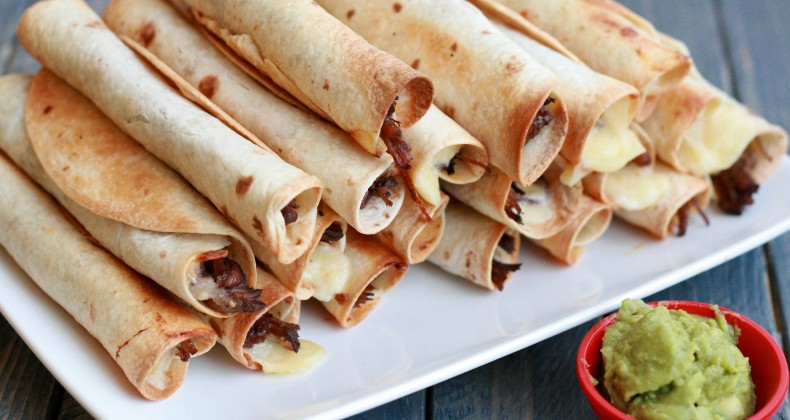 There is more to these flautas than the beef barbacoa. There is also a slow cooker involved. *happy dance*
I know, I know, I know, I KNOW I just posted a slow cooker recipe last week but with Fall right around the corner I have been giving it a workout. Cook up this roast and you can eat off of it all week. I chose to use all the meat in these flautas which I froze to pull out for future lunch box lunches for my daughters. But you could serve it Chipotle-style and throw it in a bowl with rice, beans, cheese, and your favorite taco/burrito toppings.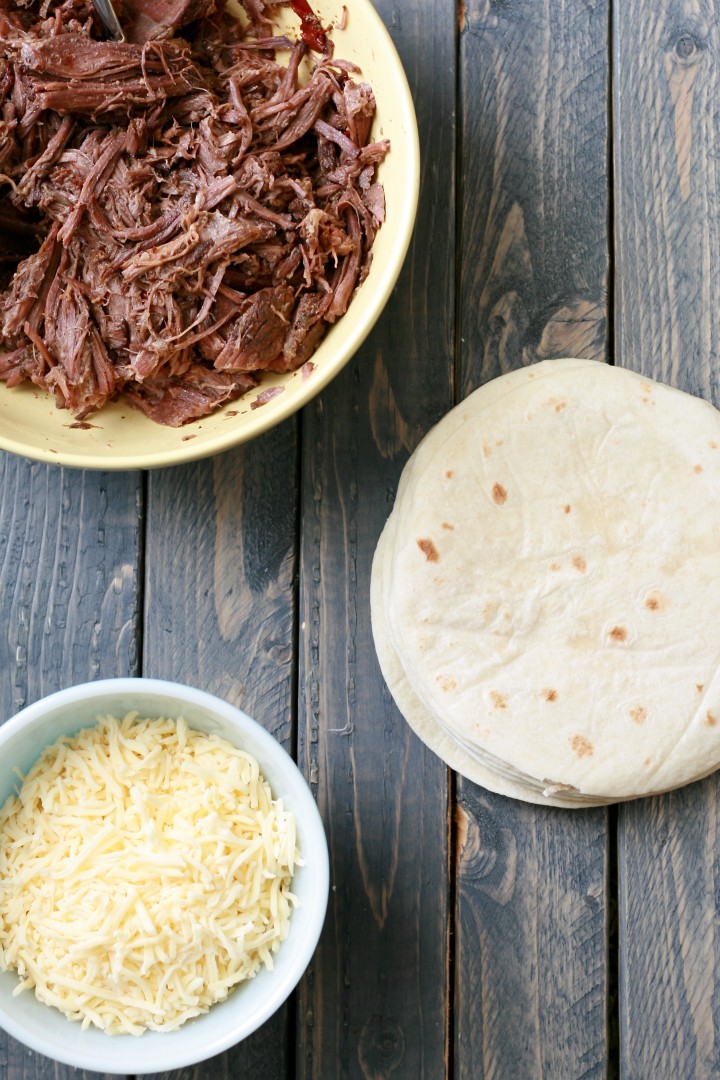 The secret to good barbacoa is low and slow heat. I wish I had a good grill to actually cook this meat low and slow but I don't have the time or the right equipment to do so. This is where the slow cooker comes in handy. Slow cookers were made for low and SLOW cooking.
I still wanted a punch of smokey flavor in my meat so a few chipotle chiles in their sauce helped provide that smokey flavor. They also pack a bit of heat which is nice. If you find the peppers are too spicy for your liking squeeze a lime or two's worth of juice will help neutralize that heat.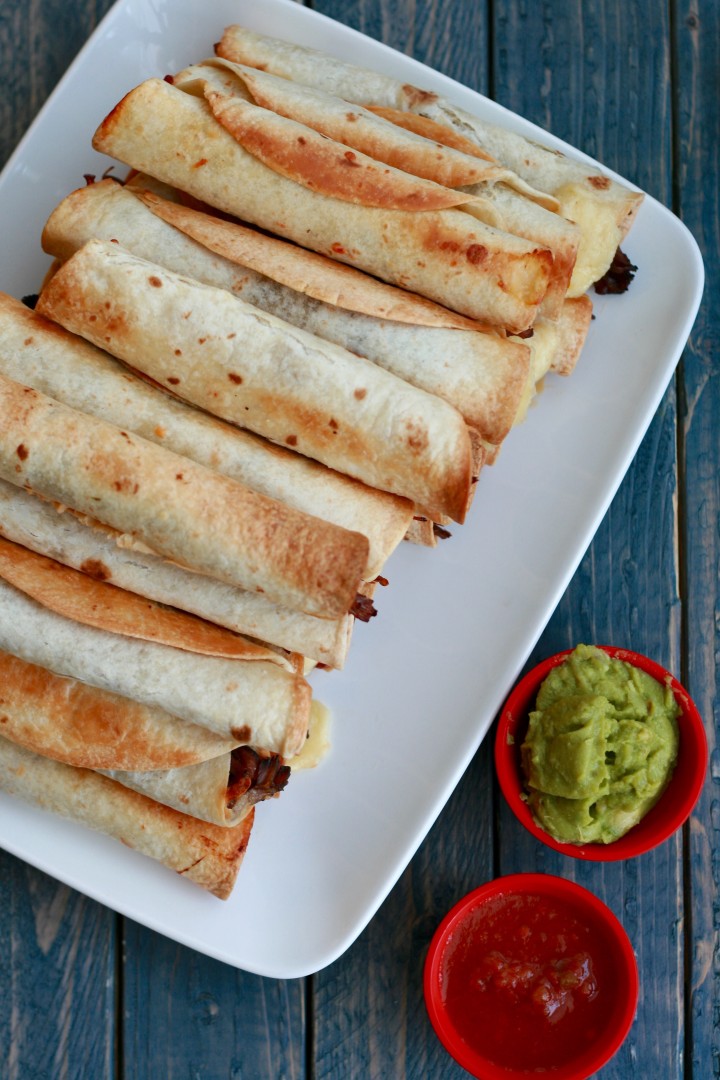 How you serve these flautas is entirely up to you. As appetizers while watching your favorite football team destroy their opponent? YES! As an exciting cold lunch option for you, your partner, or children? YES, YES, and YES! As dinner along side some rice? Uh-huh you got it! As a snack that you eat in your car while driving to practice/rehearsal/meeting/work/Target? ABSOLUTELY! No judgement. 😉
This recipe used a 3.5 pound chuck roast, cooked for 10 hours, then shredded with two forks. There was enough meat to roll 20 flautas. I used just a few tablespoons of meat and Chihuahua cheese (read a funny story about that here) in each flauta. When rolled these are about the size of a nice cigar.
Warming the tortillas in the microwave for a minute makes it so much easier to roll them up tight. I skipped the fryer and decided to bake them instead. Lightly spraying the outside of the flour tortilla helps give them a nice crispy crunch.
What are you waiting for?! Go get your barbacoa on!
*note the beef barbacoa is gluten free however my flautas used gluteny flour tortillas. Sub your fave gf tortillas to make the flautas gluten free!