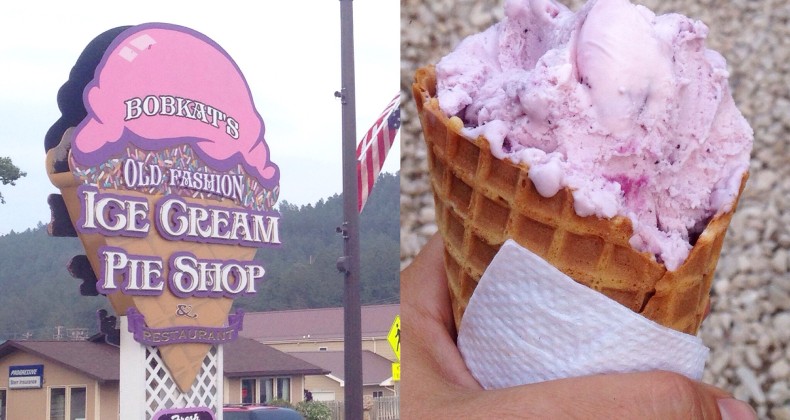 Where to eat? Black Hills Edition
Recently we were in the Black Hills and the Badlands while on Gates Family Summer Vacation 2015 (woo!). Growing up in the Midwest it seems like everyone and their Grandma has been to the Black Hills on vacation. It is almost a rite of passage.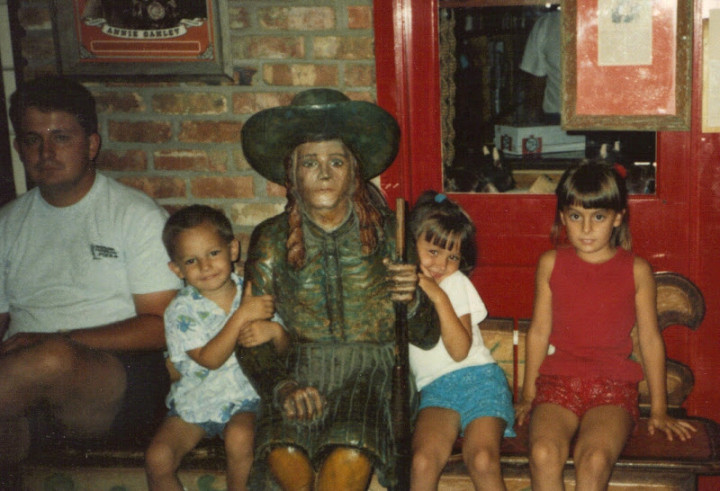 Have you been? I was able to relive some of my childhood vacation memories and make new ones with my children, it was so awesome I would do it all over again next summer.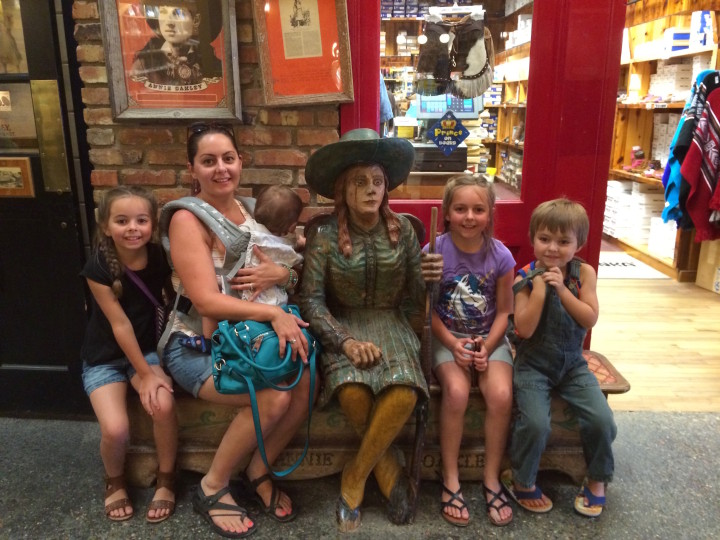 On our trip we stayed in Custer, SD (twice) and ate at two fantastic restaurants while there. The food was so good I just had to share it with you. Initially I wasn't planning on sharing any photos beyond my Instagram feed so the photos are just from my phone. Trust me though these two places I am recommending need to be on your list if you're in Custer, SD or near by.
First recommendation is for lunch or dinner. You NEED to eat at Black Hills Burger & Bun Co. The food here is fresh, fresh, fresh. The burger is ground daily and the buns are baked up the day they are used. The pickles are even made from a family recipe (and sooooo good make sure to order a side).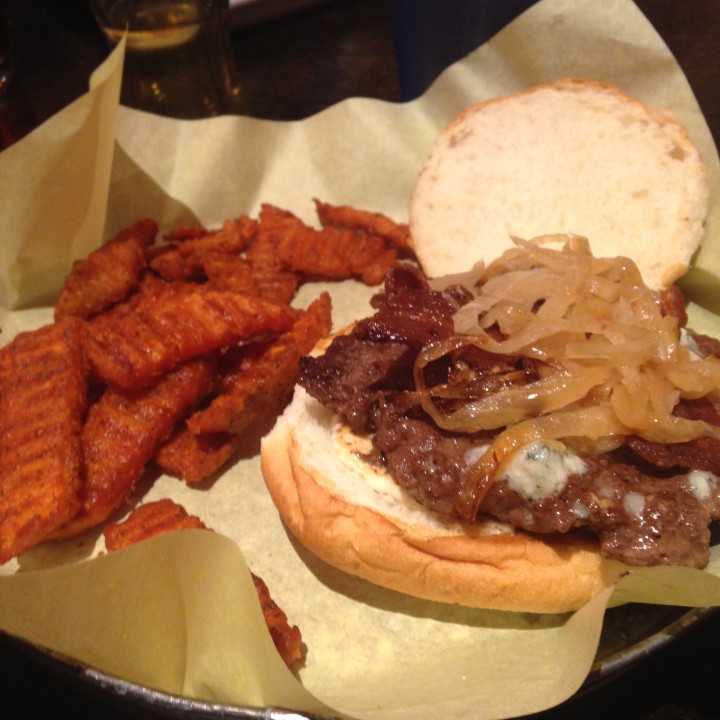 Since I was born and raised in Iowa I had to order the Iowan burger. It comes with a super juicy burger, garlic aioli, Maytag blue cheese, and caramelized onions on top of a freshly baked bun. 100% would eat again!
I will give you a hint how good the food is here: when our food arrived our table went silent. Everyone including our kiddos were so focus on eating the delicious burgers that we hardly uttered a word. Felix (13 months old) was the most vocal and that was because I wasn't breaking off bites of my burger fast enough.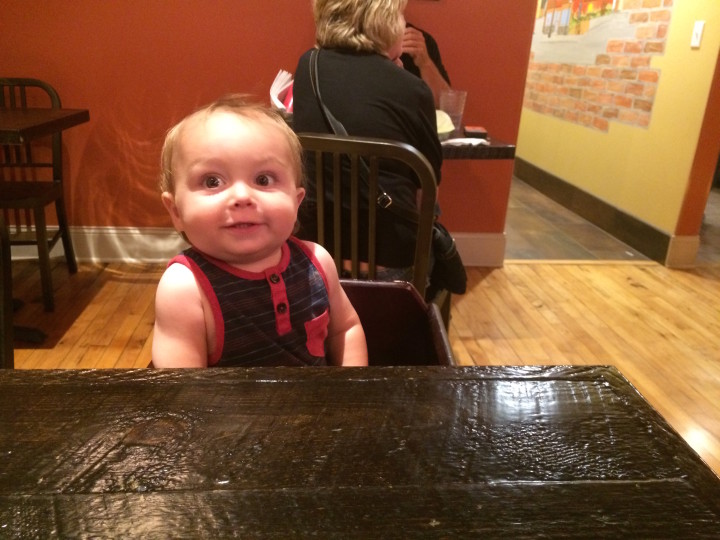 Wait times are long here but trust me it is absolutely worth the wait. We were told our wait time would be 90 minutes (for the six of us). There are tons of shops to pop into to "waste" time. Check out the rock shop directly next to the restaurant. The ladies working there are so sweet and we picked up some great rock souvenirs for the kiddos. About 20 minutes before our estimated wait time was near they ask you to pop back in to check on the time. Lucky for us they were clearing our table and we were seated about five minutes later.
Now that you've had your burger you need to walk down the street to Bobkat's Purple Pie Place. If you thought I was going to talk pie you'd be wrong. I know I should have gotten the pie but when I saw the huckleberry ice cream and how it perfectly matched the sign I *needed* to have it.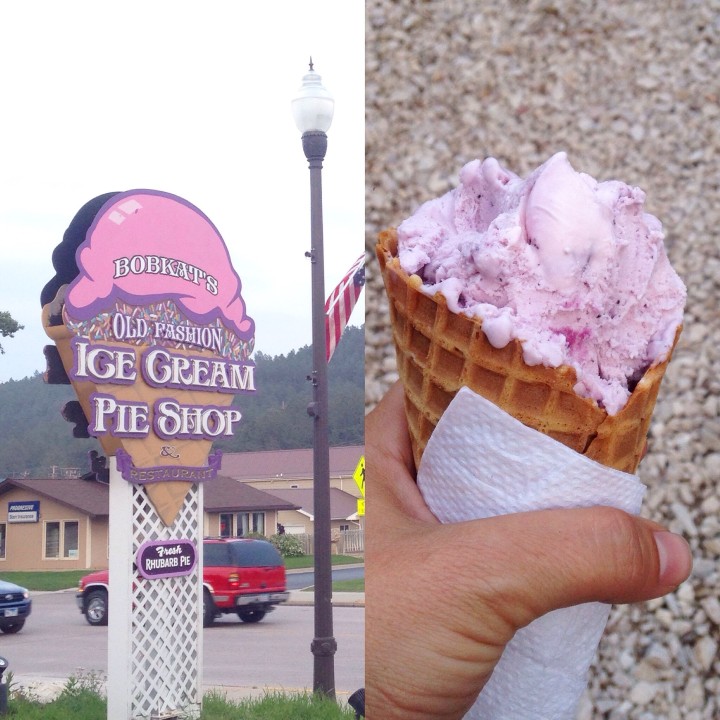 Can you blame me? When we stayed in Custer on our way back home we had full intentions of getting pie, however, we were on the road before they opened. So if pie OR ice cream is your thing you need to pop into Purple Pie Place. Just look for the giant pink/purple ice cream cone sign.
Have you been? What do YOU recommend?