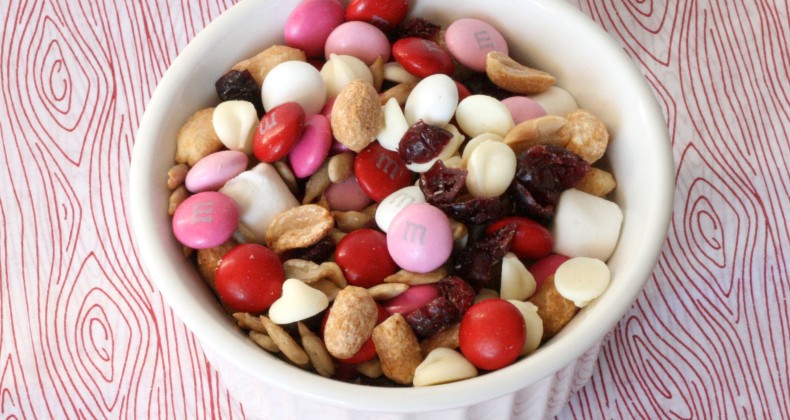 Trail Mix (for your lover)
Stores in my area have had their Valentine's Day candy out on the shelves since December 27. December 26 was reserved for all the leftover Christmas candy that was marked down anywhere between 50% – 80% off. After all it would be a terrible thing if we had to go more than one day without some sort of holiday candy for sale. Thank you American consumerism!
I waited until about mid January to buy my first Valentine's day themed candy. The first (and easiest) Valentine's day treat I whipped up was this trail mix. I decided to go with the pink, red, and white theme for this trail mix. I used Valentine's day M&M's, dried cranberries, and white chocolate chips. I hope you mix up this trail mix for your lover. A little sweet, a little salty, and a little chocolatey, what's not to love.