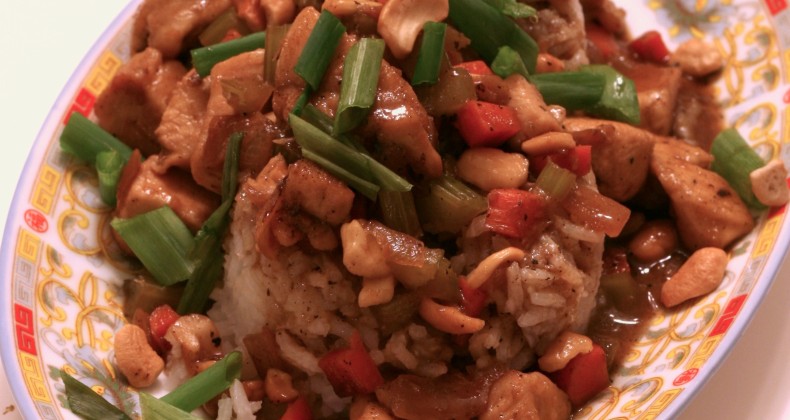 Cashew Chicken Take Out at Home
I am a big fan of Chinese food, American Chinese food that is. It is a nice thing to order if I don't feel like cooking, there isn't any food in the house, its the weekend, I'm feeling lazy, pretty much whenever or for whatever reason. The bonus is there are probably 75 Chinese restaurants in Omaha. Without even having to think too hard about it I know there are three within walking distance (less than a mile) from my house. The one place we usually order from only takes about twenty minutes from the time we call to the time Alex is back home with our food. It is quick. But it is also greasy. That is the downside to take out.
I can make stir-fry just as fast as I can order it, I know this because I have done this. It seems so silly when I think about it. Why take the super lazy way out when with really minimal effort I can have delicious faux take out at home? And it doesn't leave me with that same greasy feeling I get when I eat actual take out. I need to stop being so lazy in the kitchen. Steam some rice –stores now carry brown rice in the freezer section that is hot and ready to eat after about four minutes in the microwave, chop up some vegetables, or meat, or tofu and cook over high heat in a little oil. Serve over rice. That my friends is stir-fry. And it took minimal time and effort.
This is a quick and easy recipe for cashew chicken –one of my favorites. The cashew chicken I order is onions, carrots, celery, chicken, and cashews. So these were the vegetables I used when I made my version at home. Feel free to throw in peppers or broccoli or whatever vegetables you have on hand. Substitute tofu for the chicken to make it veggie friendly. We had a friend visiting from Russia and I wanted to make a quick dinner with Alexey and Alex were out running errands. So I served our Russian friend Alexey American Chinese food. Kind of silly, but totally delicious.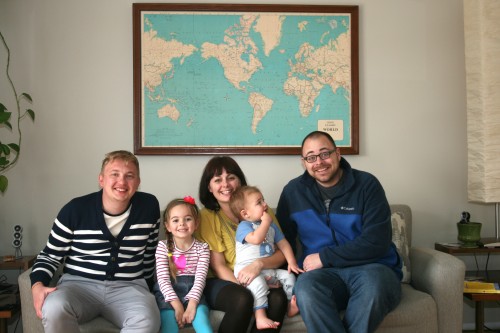 I've been on a Chinese food kick lately. This month alone we have ordered take out and I've made this stir fry at home. Currently I am planning a trip to our Asian Market to gather ingredients for MORE ASIAN FOOD.