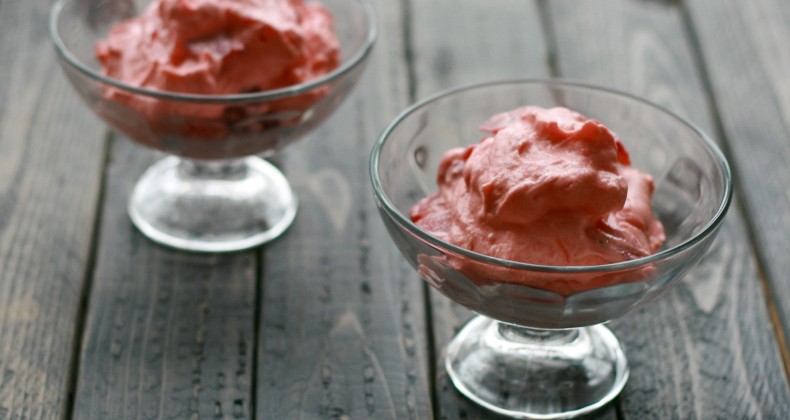 In the Midwest salads run the gamut from savory to sweet. It is not unusual to be at a cook out and find salads consisting of potatoes, tomatoes, pasta, beans, rice, fruit, jello, cookies, and candy bars. Not mixed together of course! Open a church cookbook and you will have entire chapter dedicated to all the weird salads us Midwesterners love.
This salad is a fruit salad that my son Kasper loves. My mother-in-law makes the salad for family gatherings and I asked her to bring it to his birthday party.  Jello, pudding, Cool Whip, and strawberries seriously what is not to love?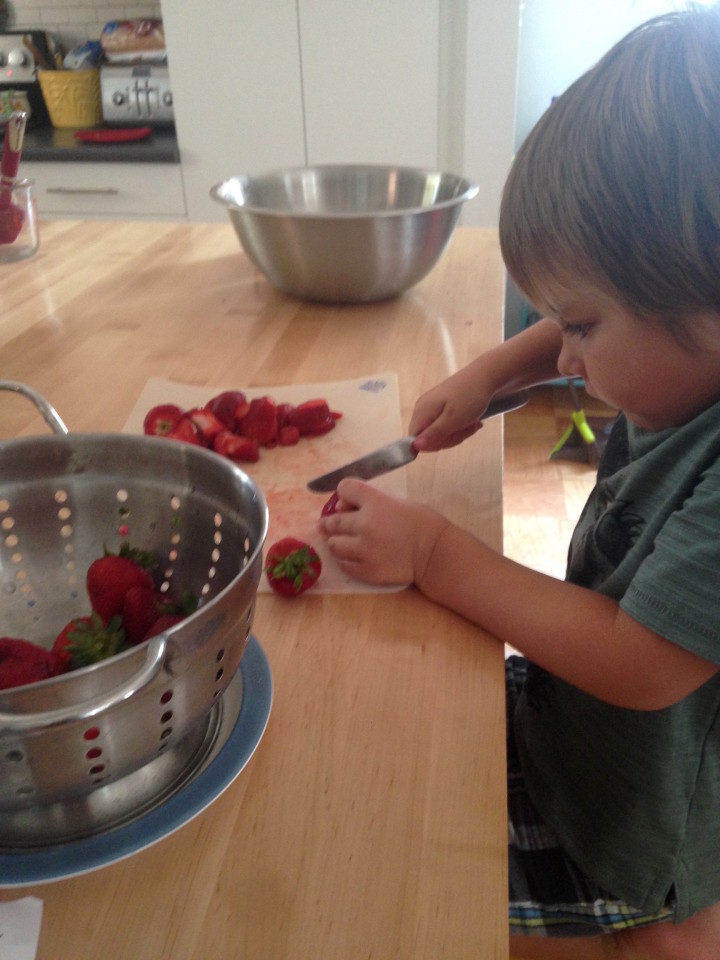 Kasper eagerly asked to help make his salad. He chopped up the strawberries and did a mighty fine job. He tells me he wants to be a cake baker when he grows up and I have no doubt that with his determination he could out ace Duff Goldman. 😉
Make some room on your plate for "salad" I promise you won't be disappointed.
Check back next week for an update on Kasper's birthday.