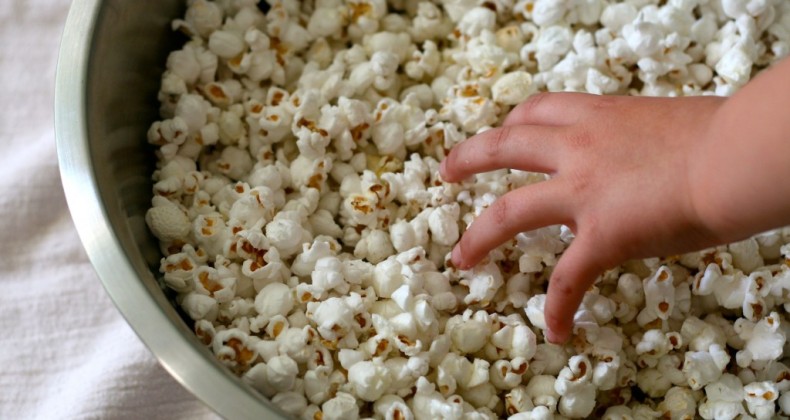 Have you ever thought about what food you would eat if you were forced to compete in an eating contest? Ok maybe that is just a weird thing I do. I have said repeatedly I would like to eat warm Krispy Kreme donuts in a competition because those bad boys practically dissolve in your mouth when they are warm. Popcorn, however, would be at the near the top of the list. I just love the stuff.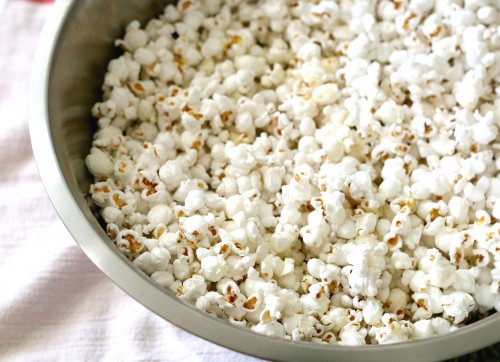 My sister, brother, and I stayed home by ourselves during the summer. I think we made popcorn drowning in butter every afternoon. When I went off to college I hit up Sam's Club and bought the microwave kind in bulk. Fast forward to the present, there may have been a night or ten that I actually convinced my kiddos that we were having popcorn as dinner. Ok it wasn't actually too hard to convince them of that.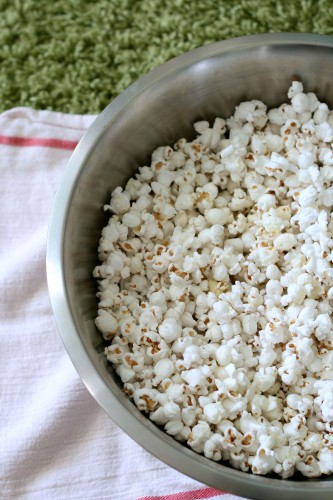 I love traditions and lately we have developed a family movie night tradition with our kiddos and you can bet that a massive bowl of popcorn makes its appearance. Popcorn just makes the movie experience that much better. We have been throwing it back with our family movie night selections lately. Honey, I Shrunk the Kids, My Girl, and ET have all graced our living room. Tell me your favorite movies from your childhood! I think Harry and the Hendersons will be our next flick.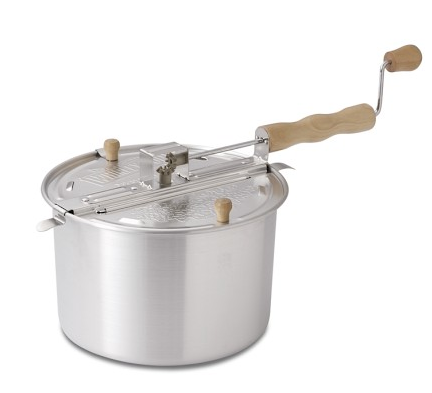 I have a Whirley Pop that I used to make this popcorn. If you don't have one you can always make it the old fashion way in a pan with a lid. Make sure you chose a high temperature oil like canola, peanut, or coconut. Coconut oil was my choice and I love the flavor it added to the popcorn. It almost didn't need any butter. My kiddos couldn't wait to dig in!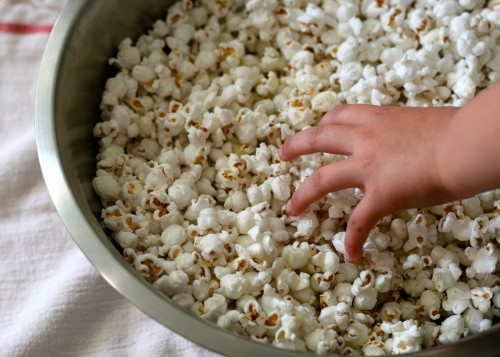 BE VERY CAREFUL WHEN YOU OPEN THE LID BECAUSE THERE WILL BE A LOT OF STEAM PRESENT