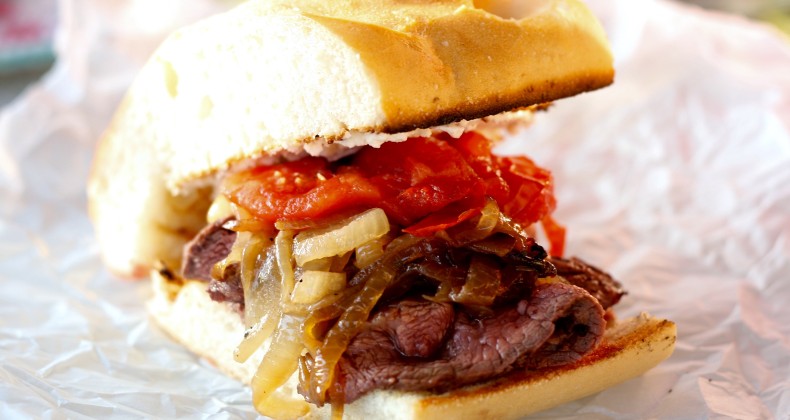 Steak Sandwich with Horseradish Whipped Feta
Don't you just love steak? My family does too and with the ever rising beef prices I figured out how to still enjoy one of our favorite meats without breaking the bank. Steak sandwiches are the perfect (and tasty) way to stretch your dollar.
I picked up a flank steak at the grocery store and grilled it specifically for this sandwich. It would work well using leftover grilled steak too. I love being able to turn leftovers into something new. Especially when that something new feels fancy.
Thinly sliced steak, caramelized onions, fresh tomato, and horseradish whipped feta make this a restaurant worthy lunch or dinner. Horseradish whipped feta adds a spicy and tangy element that is seriously on point. Horseradish + beef = true love forever.