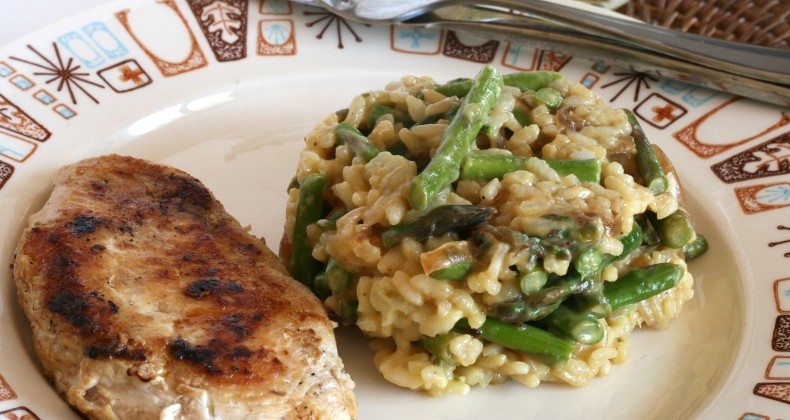 Happy Monday! Have you been made a fool today? Or did you pull any good pranks? Do tell! I love pranks. However, I didn't pull any April Fools pranks on anyone today. I hope your weekend was a lovely one. We celebrated Easter with our family this weekend. On Saturday we gathered with my side of the family (minus my busy sister -missed ya!) my Dad got a new smoker for Christmas and he has been playing around with it. He made smoked turkey sandwiches and they were wonderful. My clever Grandma made the most adorable deviled eggs.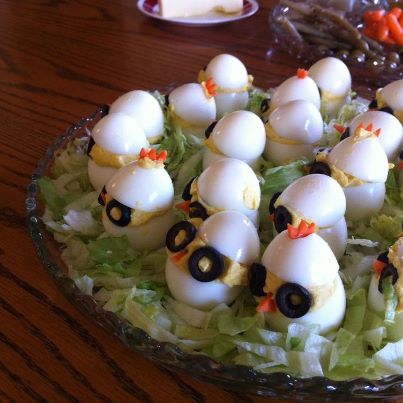 Aren't these little hens and roosters the cutest? They were so festive and tasty!
Sunday we gathered with my husband's family. We had brunch –my favorite. I made cinnamon rolls, there was also egg bake, ham, cheesy potatoes, french toast, and a huge bowl of mixed fruit. All-in-all it was a wonderful weekend.
This week is going to be master bedroom makeover week. Finally! I cleared out all the stuff I could carry in preparation to paint. I am so excited! Lately I have been in decluttering mode and now that I am getting ready to paint I am in the "paint all the walls" mode. We will see how I feel after the stupid dark eggplant purple color that is saturating my bedroom is covered up and gone. I will post a before and after shot later this week!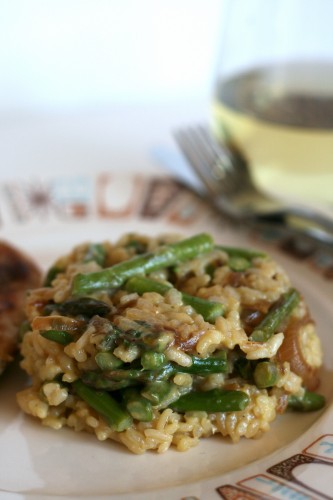 Ok. I am done rambling now on to the recipe details. Have you ever made risotto before? It really isn't as hard as I thought. Truth be told I popped in my earbuds and listened to The Moth while I was doing all the stirring, stirring, stirring. It was relaxing. So while I was stirring, relaxing, and listening to The Moth I made a very satisfying creamy rice dish to serve with chicken breasts. To jazz up my risotto I stirred in some caramelized onions and fresh asparagus. It was heavenly and promptly devoured.