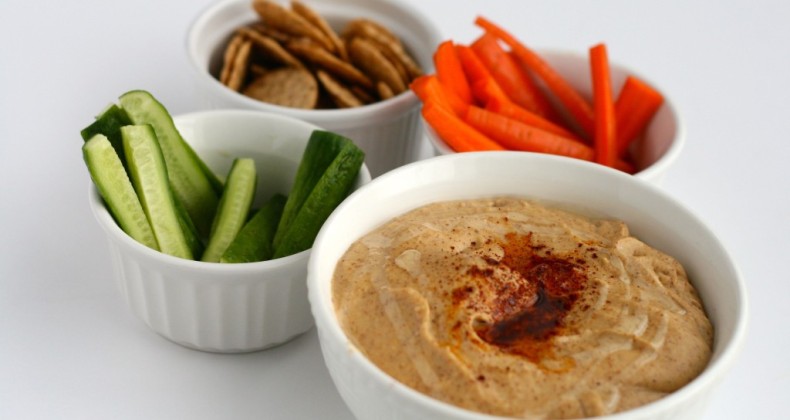 How do you feel about hummus? Are you new to hummus? Or are you a total lover like me? I think hummus is well on its way to becoming the number one dip in the United States. My unscientific research says salsa is probably number one but I wouldn't doubt if hummus was a close second. You can buy a container of hummus at gas stations these days. Seriously.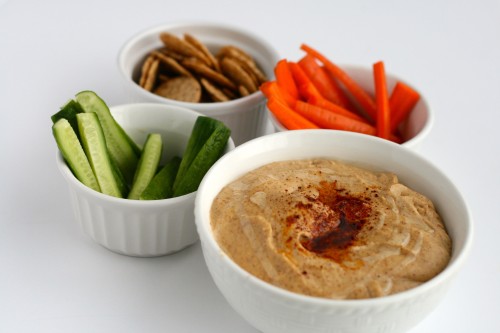 My first hummus experience was in college. Oh college the time where try crazy new things… like hummus. My friend Chris frequently hosted gatherings of friends where we would sit around, eat his wonderful food, and drink bottle after bottle of wine and imported beers. It was in Chris's smoke filled apartment where I first tried this exotic dip. I was hooked instantly. In my fridge today I have some of this smoked almond hummus and three or four varieties of store bought hummus. Addicted I tell you.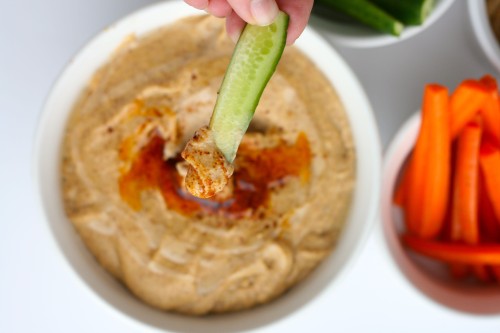 This hummus was inspired by a boiled peanut hummus my grandma made at Christmas. It was so good. I could not stop thinking about it and finally the craving became so strong I needed to make something similar. Boiled peanuts aren't something I've ever seen in the stores, she got them while vacationing in the south. Smoked almonds seems like a good substitute though. And boy where they ever! Hummus is traditionally made with tahini but Grandma said she used peanut butter, so I opted to do the same here. I added a little smoked paprika, chili powder, and cumin to bump up the smokey flavor even more. Serve with vegetables or crackers.