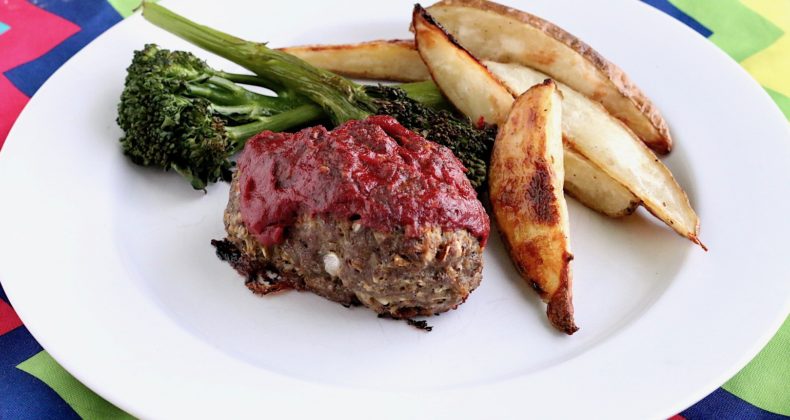 Sheet Pan Mini Meatloaf + Roasted Potato Dinner
I'm all about that sheet pan dinner life! Mini meatloaf, crispy roasted potatoes, and broccolini are all cooked together on an easy-to-clean sheet pan. YES! This classic dish gets a modern update by transforming the big family-size loaf into mini individual loaves. The smaller loaves take less time to bake making this an ideal weeknight dinner.
A couple tips for you: make sure you are using lean ground beef. You don't want your potatoes cooking in a puddle of beef grease. Soggy greasy potatoes = major ick! A few years ago I stumbled upon the tip to toss sliced potatoes in a little cornstarch to help them get super crispy while baking.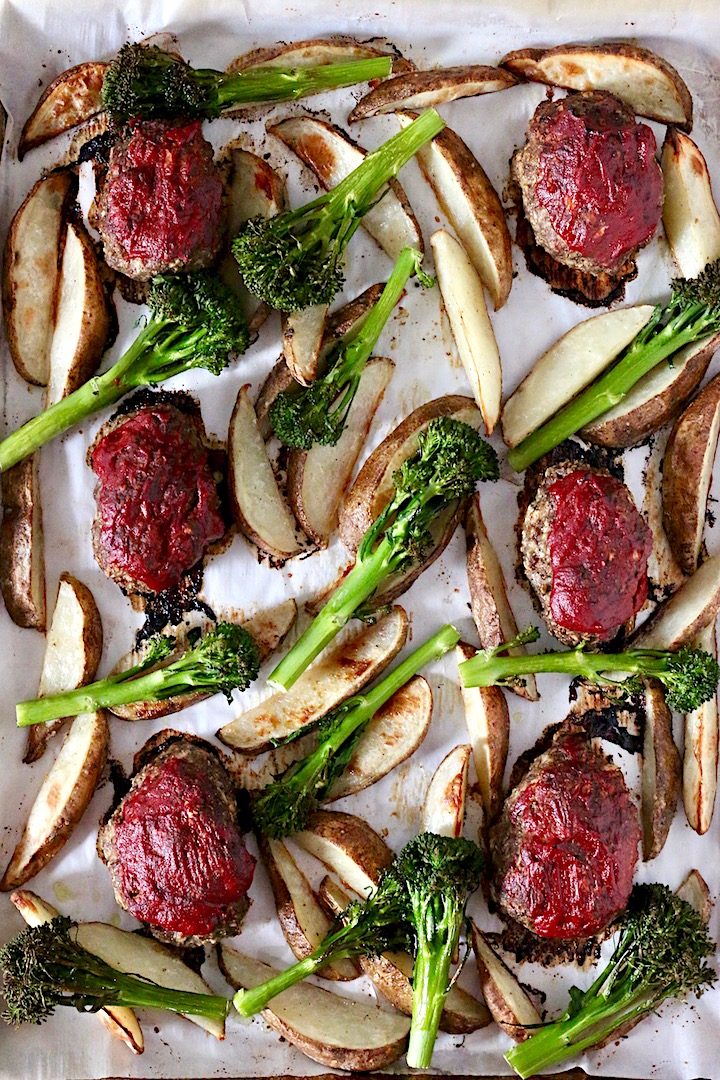 You can save yourself extra dishes by first mixing up the potatoes then use the same bowl to mix up the meatloaf. One bowl to mix and one sheet pan to bake allows you extra time to relax. Woo hoo!
My meatloaf is pretty basic in terms of seasonings but, feel free to add in your favorite spices to enhance it. My kiddos were split on whether or not they liked the meatloaf sauce, but I love it. Next time I might just add barbecue sauce to half of the loaves for the kiddos.
I hope you enjoy this time saving/dishes saving dinner! Check out my other sheet pan dinner.
Are you on board with sheet pan dinners?