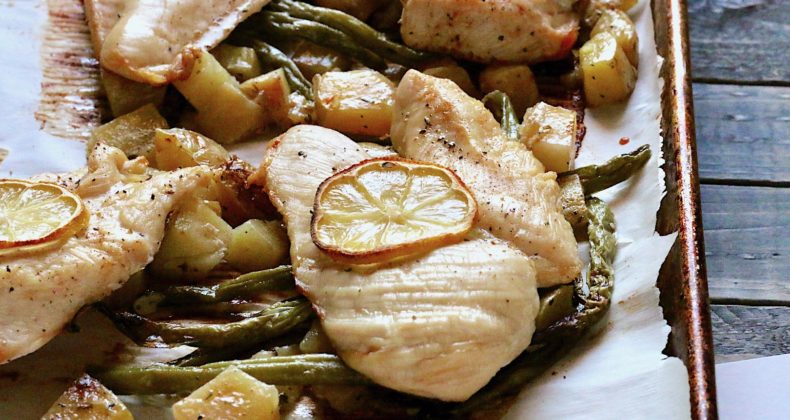 Lemon Chicken Sheet Pan Dinner
Dinner can't get any easier than cooking it all together on a sheet pan. Sheet pan dinners are ideal for busy weeknights when you don't have time for prep and clean up. They are also ideal for picky eaters since you control where the ingredients go onto the pan.
Cooking for someone that doesn't groove on green beans? Easy, just keep a portion of the pan-green bean free. 😉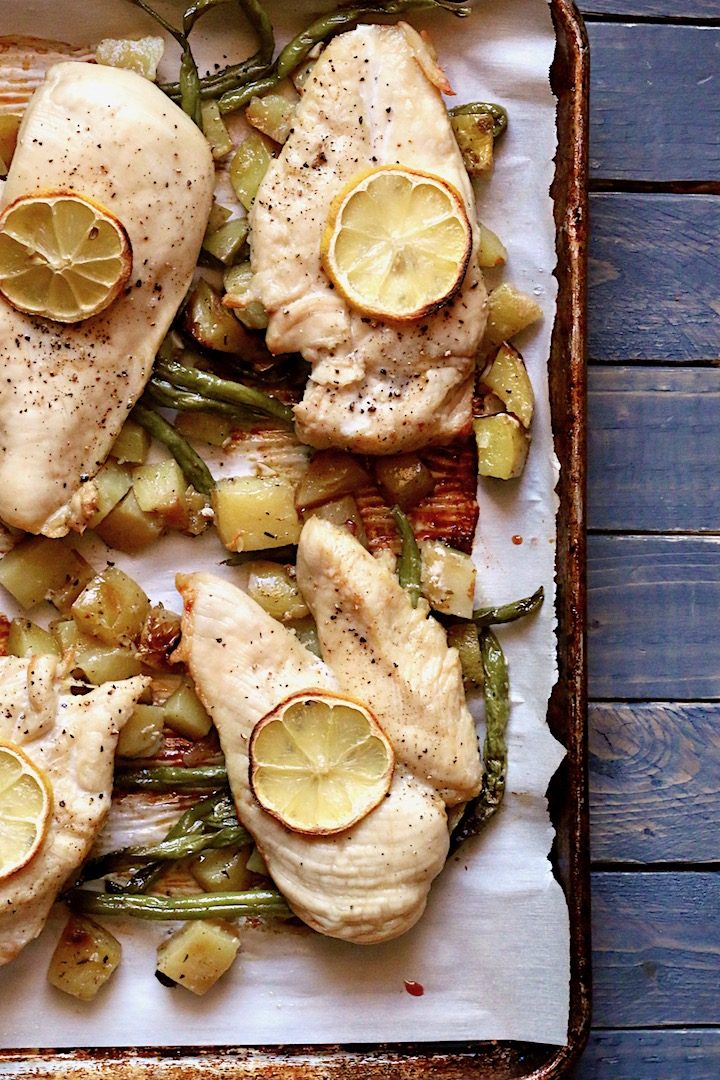 First things first, you need to make sure you are using a sheet pan. You do not want to use a thin cookie sheet or a jelly roll pan. It will buckle under the heat or the sides won't be high enough.
When we renovated our kitchen and I upgraded from a tiny space saver oven to a regular oven I measured the inside of it so I could order the biggest sheet pans that would fit.
I love, love, lurve my aluminum sheet pans, and highly recommend these, you can find them on Amazon.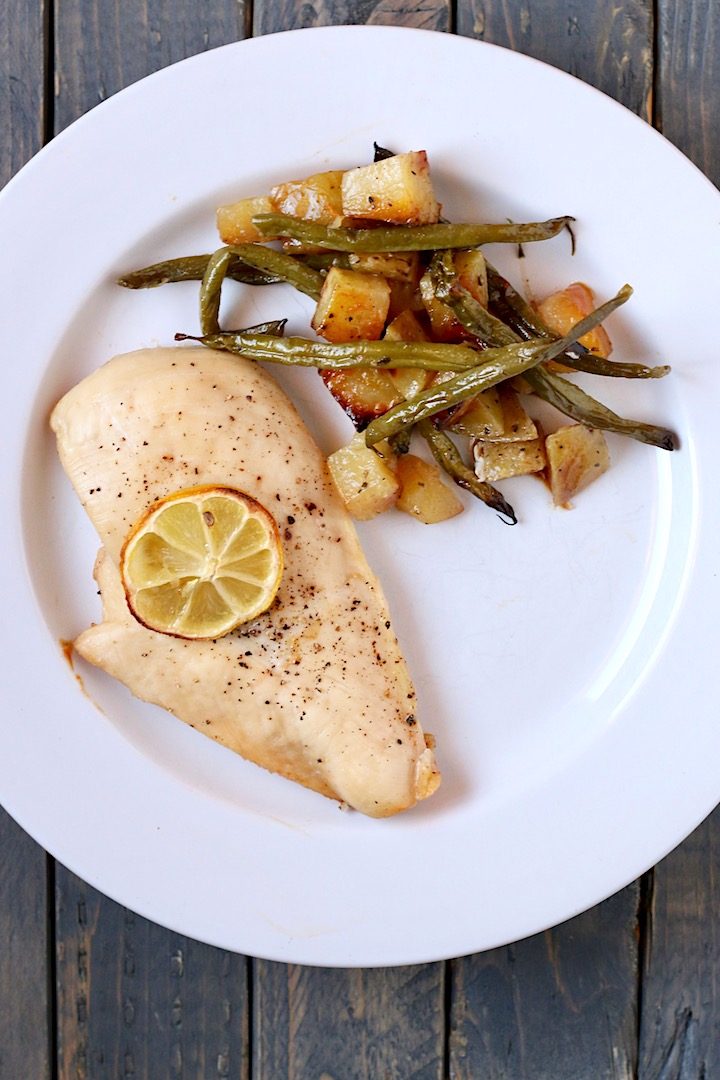 This sheet pan dinner was such a hit in my house I actually made it three times in two weeks, which is a rarity in my house because we are always testing new recipes.
Not only was it tasty but it was ultra convenient. I was able to toss together this dinner in a matter of minutes leaving me about 45 minutes to get the kiddos started on homework and to squeeze in a quick run on the treadmill.
That is a real winner-winner-chicken-dinner. 🙂 There will be many more sheet pan dinners in my future, and I hope in yours too!
---
What sort of combo would you like to see featured in a new sheet pan dinner recipe?
**This post may contain Amazon Affiliate links. The Kitchenarium is an Amazon Affiliate and if you purchase items I've linked to I will earn a few pennies at no extra cost to you. Thank you for supporting The Kitchenarium!