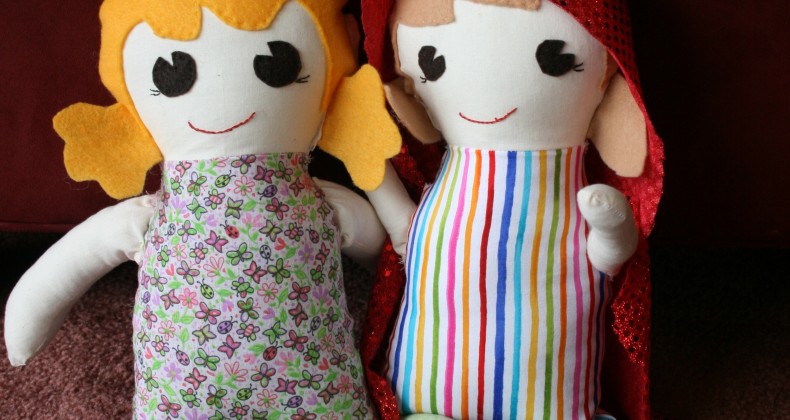 Sew Lovely: Storybook Friends
Goldilocks & Red Riding Hood
It has been awhile since I have shared a sewing post. For Christmas this year I sewed some storybook friends for two of my nieces. I used the pattern for the Black Apple Doll from Martha Stewert's site. You can download a template here.
The arms using the enlarged template seemed to be too skinny which made them difficult to turn. The dolls I made ended up being bigger than the template. I also wanted my dolls to have the appearance of longer hair, so I cut out two smaller pieces of hair from the felt. I didn't have any fabric paint, so instead I cut the eye out of felt and hand sewed them on and hand stitched the mouths.
I gave these dolls to my nieces along with the appropriate book featuring the doll (Goldilocks and The Three Bears & Red Riding Hood).  These dolls are truly easy to make. The most difficult part for me was trying to sandwich the stuffed legs and arms in between the body front and body back and sewing it on my machine. If you have some sewing experience you probably can sew one doll from start to finish in a little over an hour.
Have fun sewing!