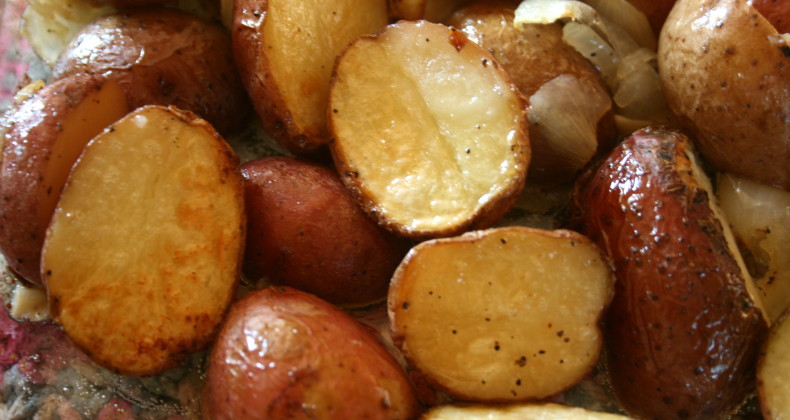 As a child my dinners consisted of meat, potatoes, and either corn or beans. Potatoes were on the table for almost every dinner (besides tacos). As a child I hated scrubbing potatoes and I disliked eating baked potatoes every other night. Now as an adult I see the benefits of including potatoes in our meals, they are cheap and filling. The potatoes in my pantry right now I haven't had to pay a penny for. My parents have harvested 800 + pounds of potatoes and have been kind enough to share.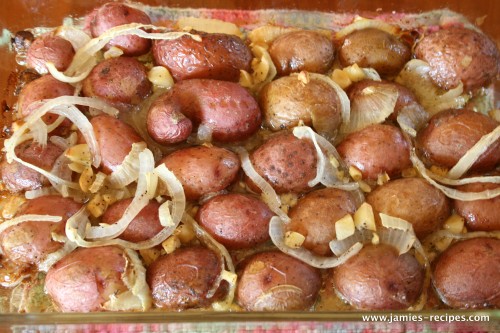 When we weren't eating the traditional baked potatoes we would sometimes enjoy this potato dish. If you are patient enough the potatoes get golden brown and have a crispy butter crunchy side. They are wonderful. Unfortunately I didn't adequately plan ahead and my daughters were "starving" so I pulled them out of the oven early. They were still delicious.
This side dish is part of my pantry challenge where I am trying to use up what I have on hand before buying anything else.