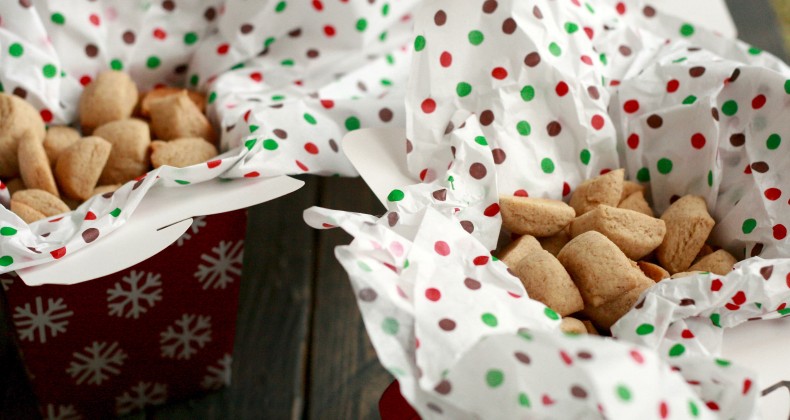 Pebber Nodder #fbcookieswap
It is cookie swap time again! This is the third year I have participated in the Food Blogger Cookie Swap to raise funds for Cookies for Kids' Cancers, a national non-profit that is helping fund new therapies used in fighting pediatric cancers. Pretty sweet, huh? 476 food bloggers across six different countries are participating this year. Bloggers' donations coupled with brand partners' matching contributions have raised over $7,000 this year. Woohoo!
A BIG thanks to Dixie Crystals, Land O'Lakes, and OXO who sent bloggers coupons and little gifts AND matched funds to make this year a success. Remember these brands when you are out shopping and support them. They are doing great things to help fight pediatric cancers.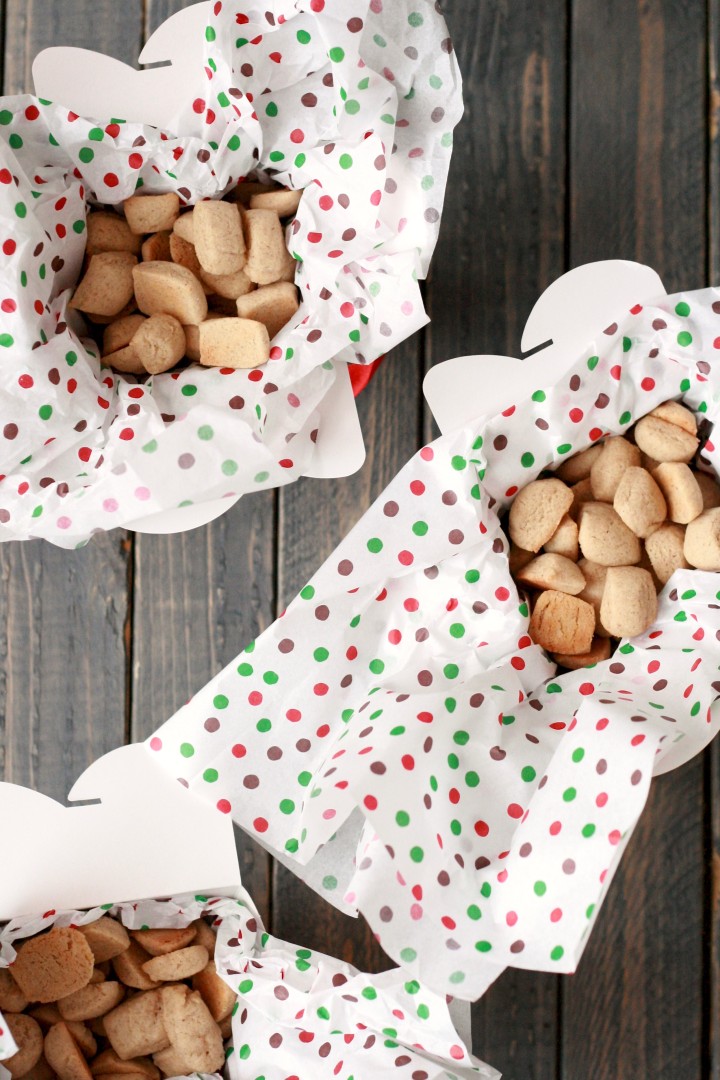 After doing this swap a few times I have learned that shipping (and receiving) cookies across the country can be a tricky thing. This year one of my recipients was in Hawaii 🌴 and I wanted to make sure she did not receive crumbled cookies. I wanted to send cookies that would hold up well and get better each day they were in mail. That's when I thought of Pebber Nodder.
Pebber Nodder is a small crispy and slightly spiced Danish Christmas cookie. I think they taste better on day three than fresh out of the oven which makes them ideal to ship across the country. These cookies make me think of my grandparents since they make them every year. In August my Grandpa Tom passed away from what turned out to be leukemia and I thought baking these in his honor is a great way to share his memory with others. i miss you so much!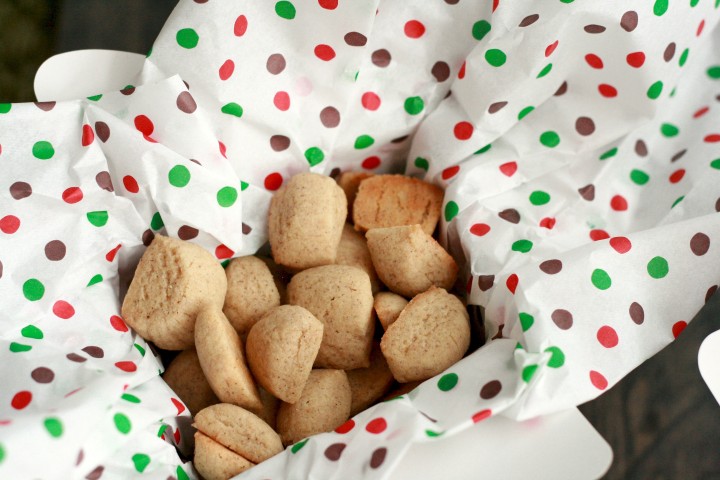 These cookies are filled with wonderful warm winter spices. I love spiced cookies and these do not disappoint. Cardamom, cinnamon, cloves, nutmeg, and white pepper combine to make a cookie that pairs well with a large cup of coffee or tea. When making the cookies I roll the dough into a long rope about a finger's width. Then I cut the cookies into about 1/2 inch long pieces. The smaller the cookie the crisper they are. Get your kiddos in the kitchen they will love rolling the "cookie ropes".
I sent cookies out to Catherine from The Cat Dish, Loy from Grandma Loy's Kitchen, and Michelle from Bacon Fatte. Head over to their sites to see more about the cookies they baked.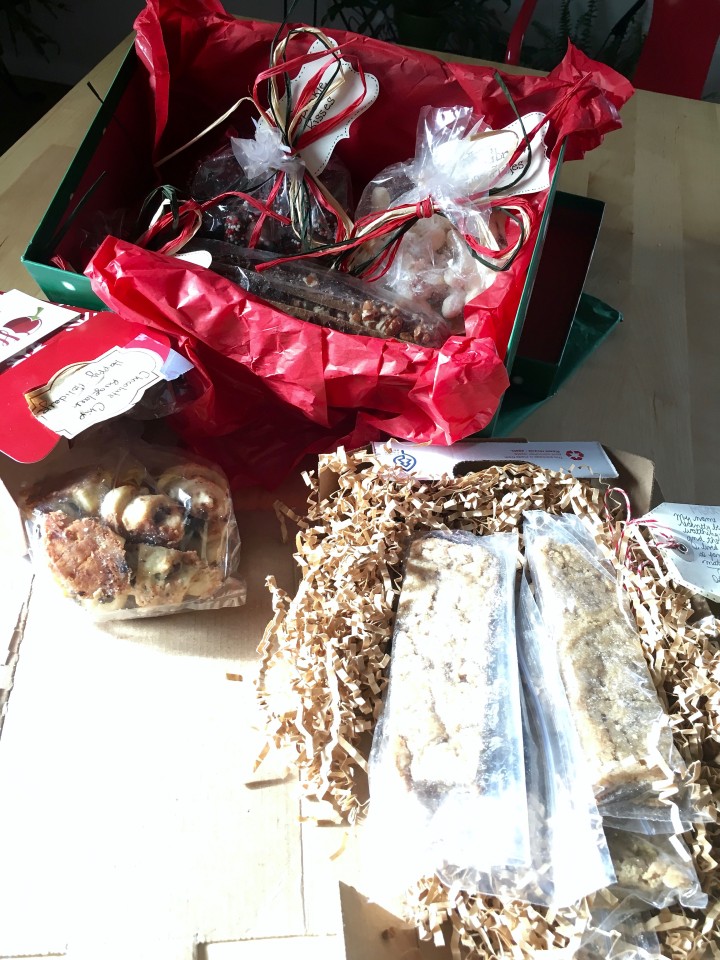 I received all my swap cookies on the SAME day! My kiddos were thrilled we received so many cookies in the mail. I love getting to try so many new to me cookies. My cookies were from Prudy from Butter Basil and Breadcrumbs, Courtney from Little Red Hen, and Samantha from Haute Pepper Bites. Please go check out their sites and get the recipes for their cookies. They were spectacular!
Each batch of Pebber Nodder makes about 100 tiny cookies which makes them PERFECT for gifting. Your neighbors, boss, mail carrier, dog walker, bus driver, etc. will love them.
Hundreds of bloggers are posting their recipes today so follow along on social media with the hashtag #fbcookieswap Get inspired to make some new Christmas cookies this year. Do you want to participate next year? Find out more here.