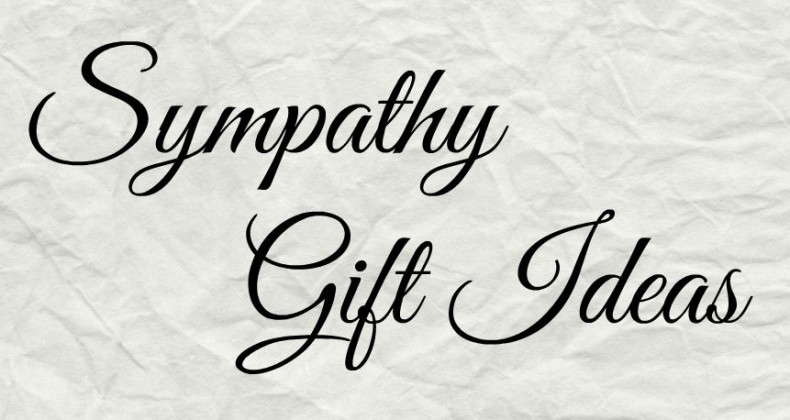 Gifts for the Grieving Family
One week ago my family suffered a great loss; my Grandpa Tom passed away a little unexpectedly. I wanted to share some of my thoughts on gifts for the grieving family since I just lived through it the last week.
First off I want to share just a little bit about Grandpa Tom since he was so important to me. My passion for food and cooking definitely comes from him and Grandma. Grandpa was a great cook (and taste tester). He could cook bacon that was perfectly rippled. Oatmeal raisin cookies were his favorite. He usually always spilled on his shirt when eating -this thought just makes me smile. I always felt like his little granddaughter whenever he gave me a big bear hug. The smell of the Chap Stick original (black label) will always remind me of him, he always had a tube of it in his pocket. As a child my goal was to belch just like him, he made this sort of "bop" sound and I really strived for that. I'll have you know in high school I figured out how to do it. 😉 No matter how old I was I would still hear him refer to me as kiddo. He was a wonderful grandfather and a joyful and proud great-grandfather. I am so lucky my four children had the opportunity to know him. The pain of his death is still fresh and raw. He will be so very dearly missed. …to be absent from the body and present with the Lord 
Flowers and plants are beautiful and very greatly appreciated however some of the gifts we received this week were so practical I wanted to share.
PAPER PRODUCTS -chances are the grieving family will gather together in someone's home and gifting a supply of paper plates, plastic cups and cutlery, and a stash of extra toilet paper will be so appreciated
STOCKING THE FRIDGE WITH BEVERAGES -extra family in town means a crowd of thirsty folks. Dropping off cases of soda, water, or beer (if appropriate) will keep the family happily hydrated
DOUGHNUTS, BARS, AND CASSEROLES -the family needs to eat and some times the grieving needed to be reminded to eat. Having something available that they don't have to prepare themselves is so nice. Make sure the casserole is freezer friendly in case they are overwhelmed with food also include cooking instructions. Throw in a big bag of lettuce for salads to complete the meal
FRUIT BASKET OR VEGETABLE TRAY -something that provides good nutrition and isn't fussy. The great-grandchildren loved picking a piece of fruit off the fruit basket each night
A CASE (OR TWO) OF WATER AND FOOD FOR THE VISITATION -Visitations at the funeral home can get long, especially for children, help the family out and volunteer to provide food for them to sneak off and snack on during the visitation. Throats also get very dry talking to so many people. A case of chilled water will be very appreciated and much easier to handle than styrofoam cups or the weird cone cups from the water cooler.
SMALL PERSONALIZED GIFT -know your audience when picking the item. Something from the mall kiosk might seem sweet but will the family really use that silver engraved item? I received a small etched bookmark with a recent photo of Grandpa on it. Seeing it for the first time brought tears to my eyes and I will cherish it forever.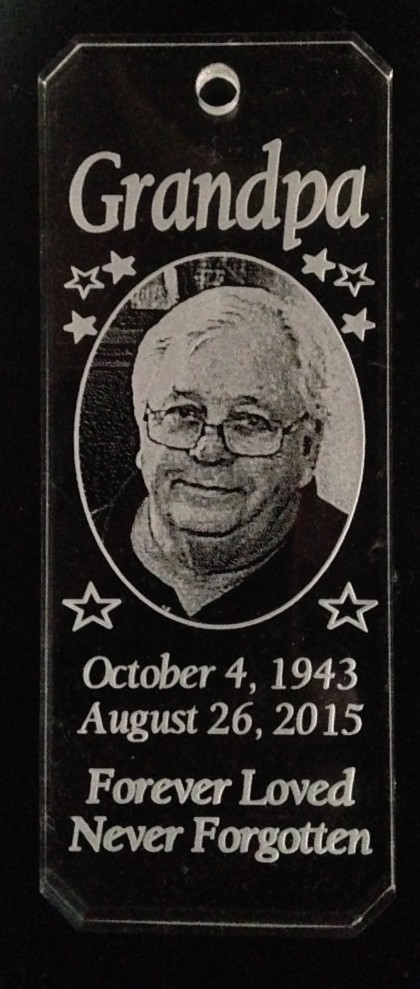 In addendum I would say sympathies are nice but stories are better. If you have a story about the deceased share it with the family, chances are they haven't heard it before. Memories make me smile and all the stories I heard this week about Grandpa were so good for my heart.
Thank you for letting me share about Grandpa, talking about him is helping me work through the grief. This week I learned so much about the practical side of sympathy gifts and I hope you find this post helpful too.
P.S. Take lots and lots of photos and be in lots and lots of photos! There are never enough photos.
Have you received any sympathy gifts that stand out as practical or particularly touching? Let me know in the comments!