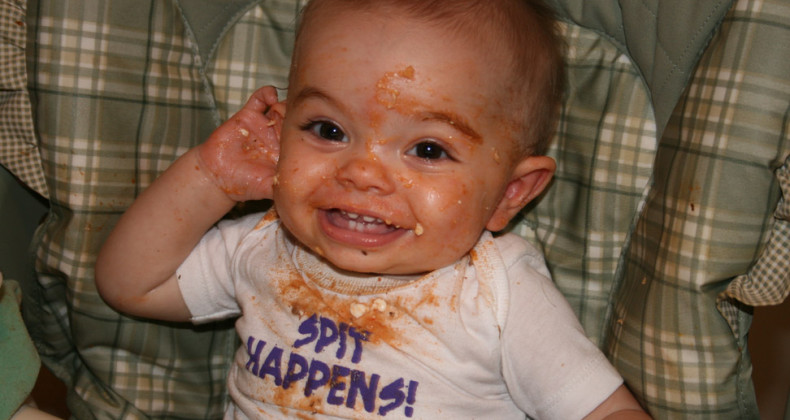 I have been so lucky to have children that aren't picky eaters. Ever since I introduced solid foods, the girls  haven't turned down anything. As a baby Sasha loved asparagus and Penelope enjoyed my roasted brussels sprouts. When I was introducing baby food to the girls I started off with the veggies. It seems like most parents start with the fruits, since they are sweeter and the babies are more likely to be more willing to eat sweet foods. Whether or not this is why my kids love their veggies, if I have any more children I will also start them out on veggies.  Like most moms I have tons of photos of the girls with food all over their faces. I thought I would share a few.
Sasha enjoying fresh basil. She liked dunking it in her milk.
Penelope enjoying her first Oreo cookie.
Can you tell she loved the lasagna?
Pesto Couscous made Penelope happy!
Sasha LOVED this Daring Bakers Challenge!