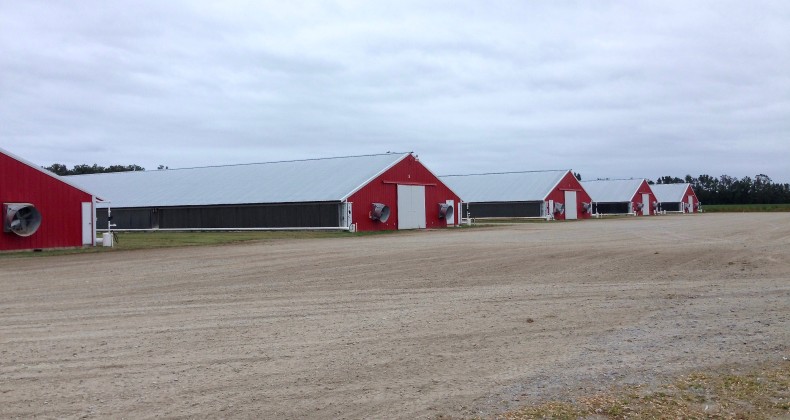 My trip and accommodations were paid for by Phibro Animal Health. I have not been otherwise compensated for this post. As always all opinions are my own. 
Last month I put on my best boots and found myself in Greenville, NC getting ready to tour a chicken hatchery at Sanderson Farms and a chicken barn at 3 Sons Poultry getting a chicken education.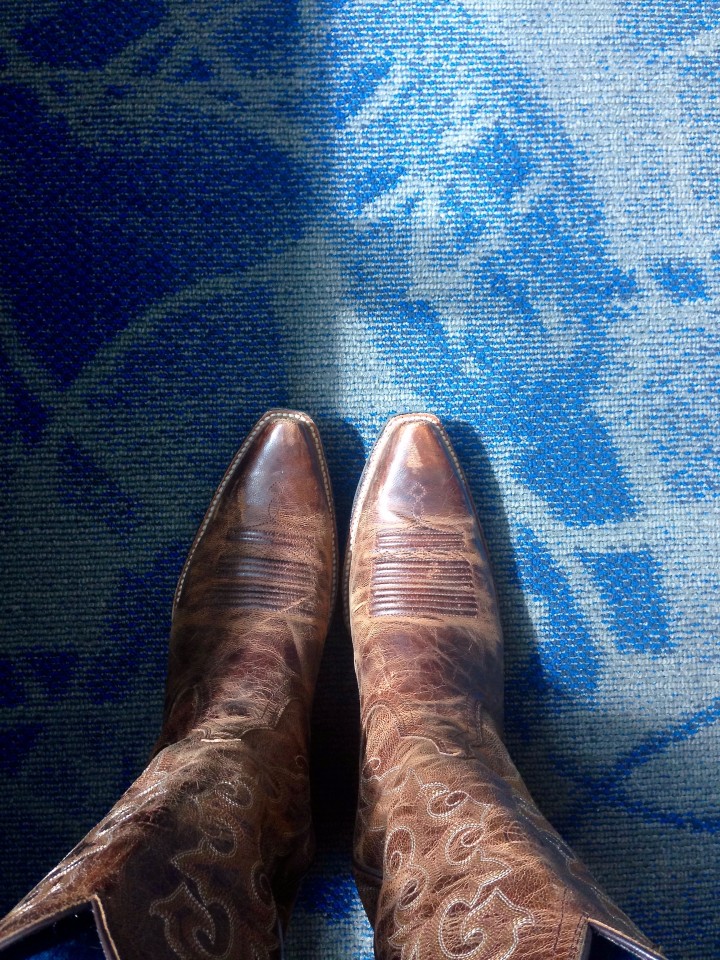 We met with the senior VP of Phibro Warren Harper and veterinarian Dr. Leah Dorman among many others from Sanderson Farms. So many of these people have traveled the world round and have seen people living in absolute extreme poverty uncertain where their next meal was coming from. Their life experiences have fueled their passion for animal health and food efficiency.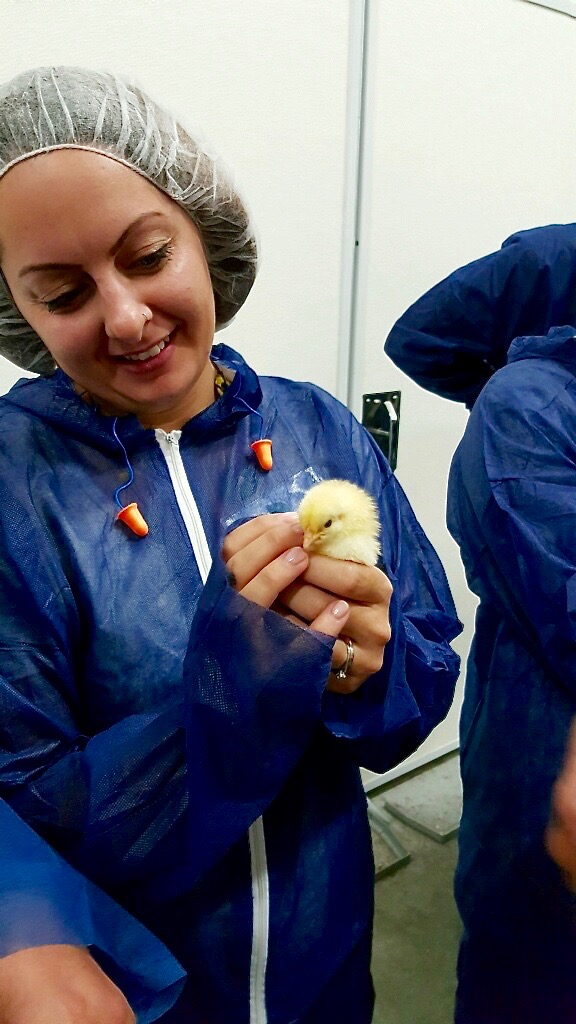 Biosecurity is of upmost importance. Keeping chickens healthy means less antibiotics. Check out my sweet gear holding that sweet baby chick that was hatched earlier that day. We had to sanitize our shoes before we were dressed head to toe in a sweet blue jumpsuit, slippers, and plastic booties. The whole process was repeated when we got to 3 Sons Farm with the added biosecurity measure of spraying the tires with bleach and stepping in dried bleach before entering the barns. Sanderson does use antibiotics for their sick chickens just like you would use antibiotics for your sick pet or child.
A fun chicken fact I learned is that there is a window of time between the last dose of antibiotics and the time the chicken goes for processing. This window of time allows all the residual antibiotics to exit the chicken so when they are processed there is no antibiotics in the meat at processing time.
The biggest myth buster I learned on this trip was that it is absolutely illegal in the United States to inject hormones into poultry. That being said all the poultry you purchase has "no added hormones" regardless whether or not it is labeled that way. You can feel safe eating chicken and not worrying about any "growth hormones" affecting your children.
This was a very interesting trip and I appreciate Phibro and Sanderson Farms opening their doors and letting a group of us in to see the workings of where our food comes from.