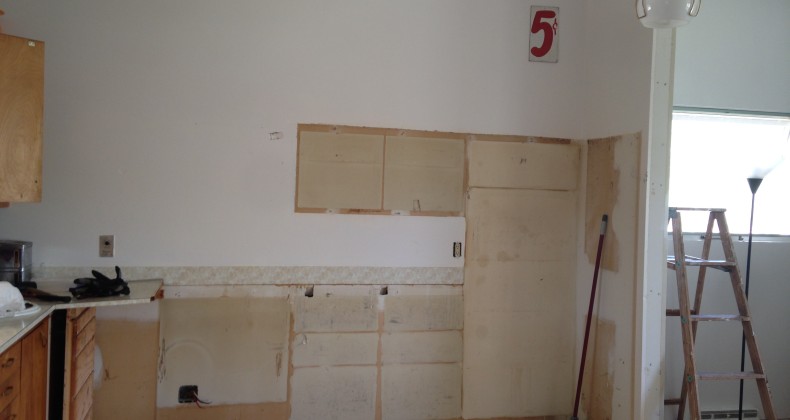 Hello friends! I just wanted to check in quickly and let you know what is going on in my life. With our kitchen remodel happening this month I was able to squeeze in some quick recipe developing for a magazine. Which means I was in the kitchen creating delicious dinners but also means that I can't share them with you yet. Sorry! I wish I could give you all a sneak peak. Trust me as soon as they are published (next Spring) I will alert you!
Like I said our kitchen remodel is happening this month. Actually this week. Actually, actually, today is the start of the demo. Woo! On top of that exciting news I am two weeks away from my due date (yay!). The next few weeks are going to be nuts and I probably won't have a ton of time to post new recipes so please hang with me while there is some radio silence.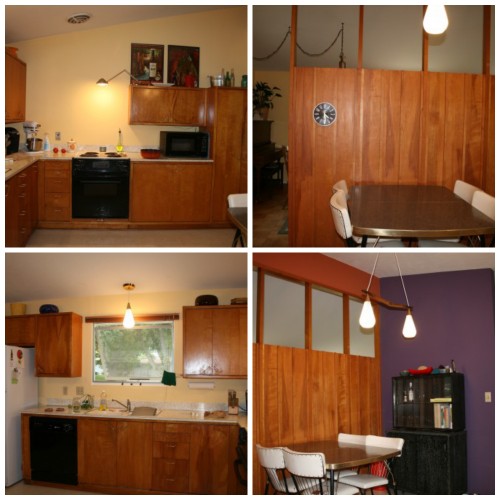 Here is what my kitchen looked like when we first moved in in 2009. Other than a coat of white paint we haven't done anything to our kitchen.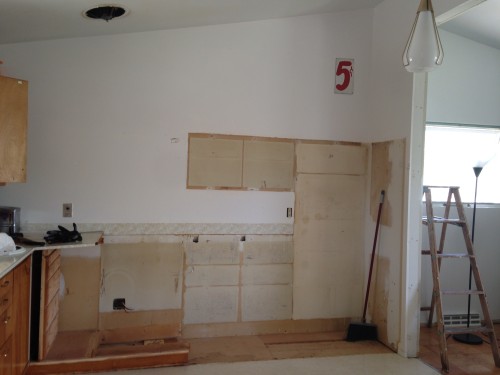 Today my husband got handy with the hammer and this is what it is looking like right now. On Sunday he took out the wooden dividing wall between the kitchen and dining room thus opening everything up. I love it already. Today he is tearing out the cabinets. The best sight was when I returned from my midwife appointment this morning and I saw my cursed mini oven sitting in the driveway. Good riddance!
I am so excited for the big reveal! Let's just cross our fingers that baby waits until the kitchen is finished to make his/her appearance.