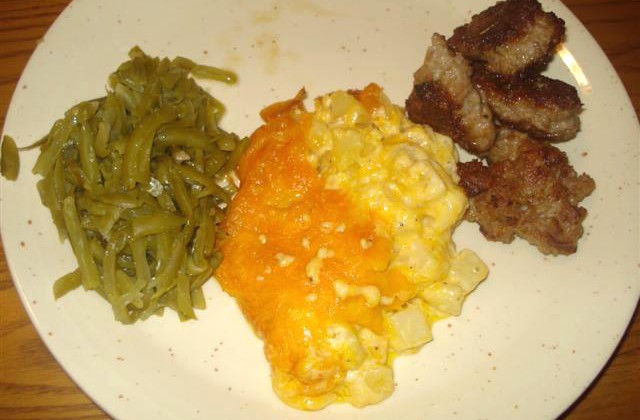 My Danish friends Heidi and Iben left me with a recipe for frikadeller when they returned to Denmark. I have Danish blood flowing through my veins, so I was happy to get their authentic recipe. I know my mom likes frikadeller, her grandmother used to make them for her.
My husband Alex was an exchange student to Odense, Denmark in 1999; and he enjoyed eating them. I did change the recipe slightly, providing a little more flavor to the meatball, the result was delicious. This is a quick, easy meal to make.
We enjoyed our frikadeller with cheesy potatoes and green beans.