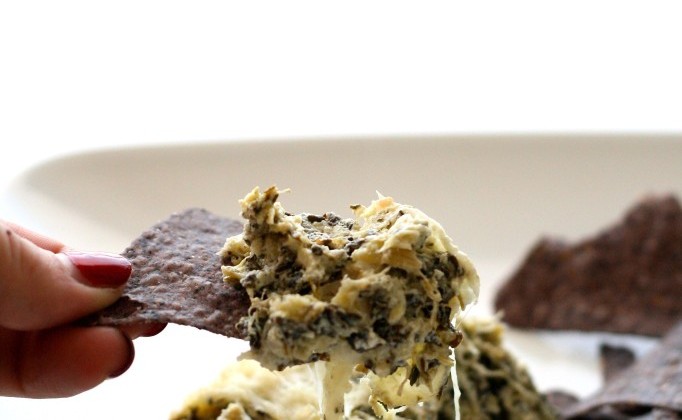 Hot Spinach Artichoke Dip
Hello friends! I hope you had a lovely weekend. I am sticking to my 2015 focus of reducing and spent a good chunk of my Saturday reducing clutter and organizing around the house. There are many many bags bundled up and ready for a trip to Goodwill.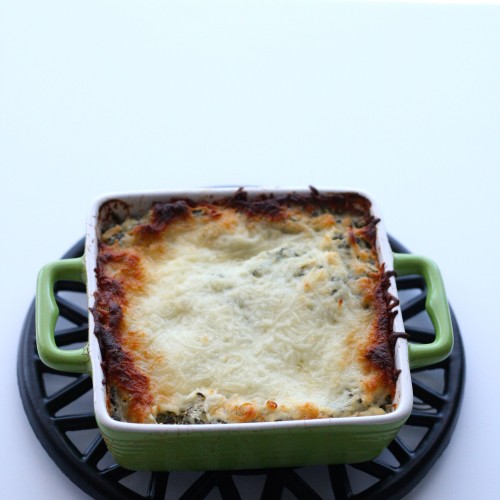 I am such a fan of this dip. I love both the cold and the hot versions. Today I am sharing my version of the hot dip. All you mayo haters rejoice because this dip is mayo free. Personally I am a mayo lover but some of my family aren't as mayo crazy as me so I skipped it and didn't miss it in this dip.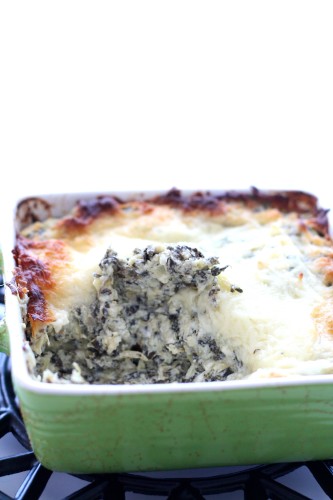 It is still creamy and satisfying even though low fat cream cheese and sour cream are used. The garlic, spinach, and artichokes went for a spin in the food processor to make everything more uniform in size. By avoiding large stringy pieces of spinach or a giant artichoke quarter I was able to get my kiddos to gobble this up happily.
This dip makes a great appetizer. Perfect for snacking on while watching the Big Football Game or your favorite award show. Serve with fresh vegetables, toasted baguettes, or tortilla chips.