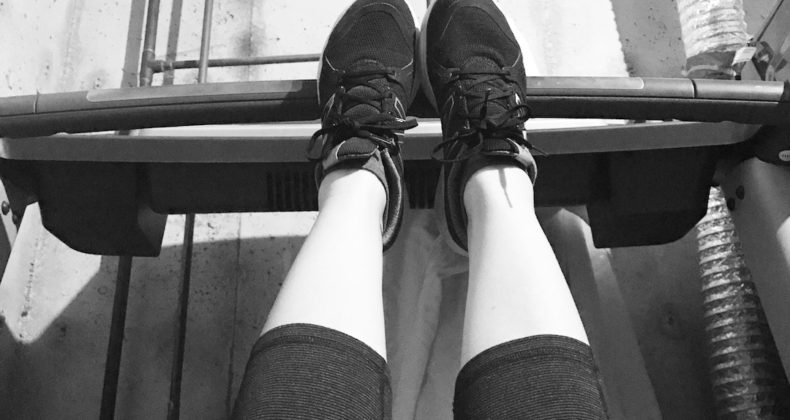 Half Marathon! Now What?!
I signed up for a half marathon! Now what?! In January I got a wild hair and decided to register for the Lincoln Half. WHY?! I don't really know, I am totally not a runner. My legs are short and stumpy. Truthfully it makes no sense to me and I often ask myself the "why" question several times during one of my long runs.
But first, let me back it up a bit. Last March I joined a gym, The Forged Athlete, and as a result, I felt my strength and endurance increasing. In May, I completed "The Murph" which I never could imagine myself doing before. Physically (and mentally) I am feeling pretty darn good. And I think that is what gave me the confidence to sign up for something that was on a "back burner bucket list". You know the kind, the one where you put stuff that you think would never happen.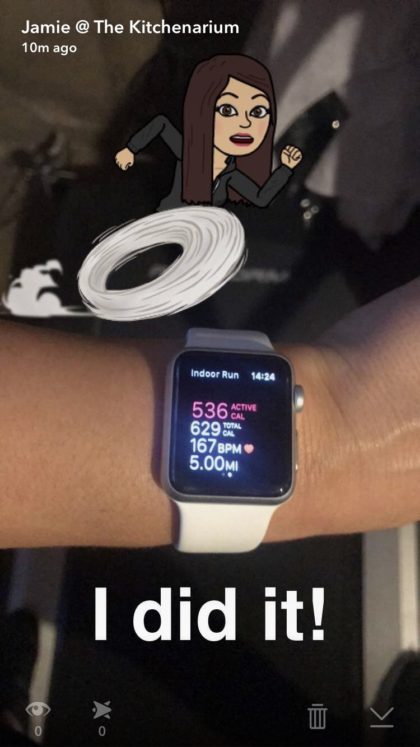 So in January, I started my training using the Hal Higdon method. The above photo was me celebrating my five-mile run. I had never EVER run that far before. It was worthy of celebration. Each additional mile on top of that makes the list for the new farthest run. I'm celebrating left and right over here.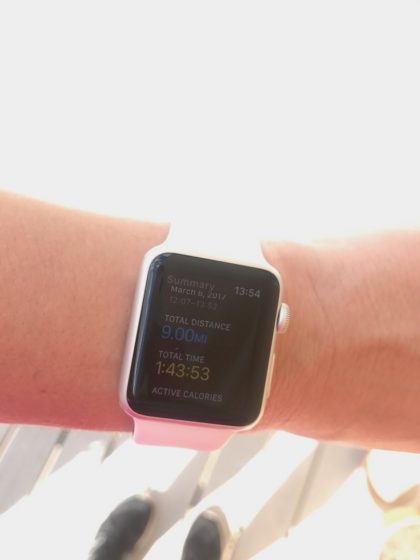 One thing I am learning is that good hydration is crucial. Not just on my running days but on my off days too. One day after I ran 7 miles I wasn't adequately hydrated and I got sick. I will spare you the details, it was a bad deal.
Another thing I've learned is that I need to eat something right after my long runs. After the 9 mile run pictured above, I inhaled a cold grilled chicken breast while standing over my kitchen sink. It was so animalistic of me, but, I did not get sick like I did after that 7-miler.
My diet has been cleaned up these last few months and currently, I am following a macros program. If I am hitting my macros I feel better on the trail, treadmill, and at the gym. This is something I am going to continue with at least until the race is over.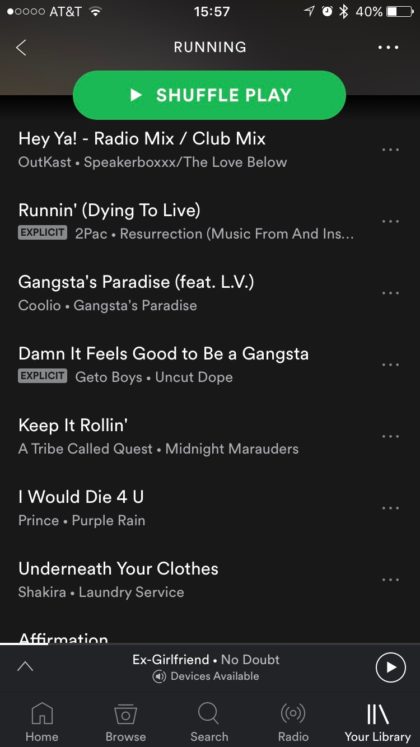 One thing that helps my feet to keep slapping the pavement when I want to give up is some good tunes. I have a running playlist going on Spotify but I am ALWAYS looking for new upbeat high-paced music. PLEASE let me know what you groove on.
Lastly, I have signed up with a friend to do this race so I have an accountabillibuddy and can't back out. Granted I know on race day she will cross that finish line probably a good 30+ minutes before me but once I enter Memorial Stadium I will be jazzed to see her there. Knowing I am doing this with someone keeps me motivated when I think I am crazy for doing this (most likely I am) and when I want to say screw it and give up.
Just keep running!
---
Are you running the half or marathon? Any running tips or recommendations? Leave me a comment below!
Looking for tips/recommendations for good a sports bra, running belt or arm band for my iPhone 7, do I need to carry water with me?, and your favorite running jams.
Thank you! XOXO