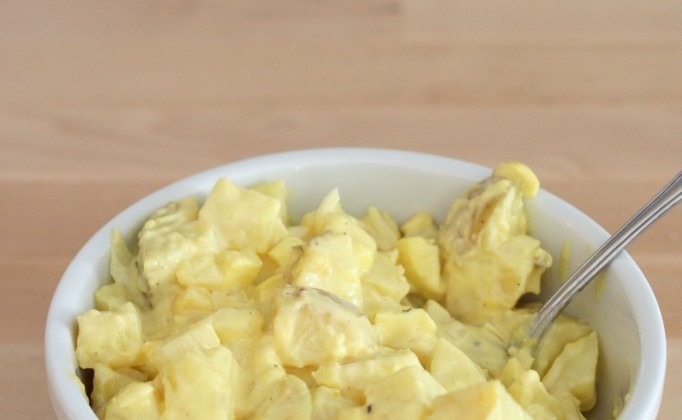 Does your family have recipes they are known for? Recipes that everyone looks forward to? I think I can take the liberty and say that for my family (specifically my Mom's side of the family) everyone, besides my mayonnaise hating husband, looks forward to Grandma's potato salad.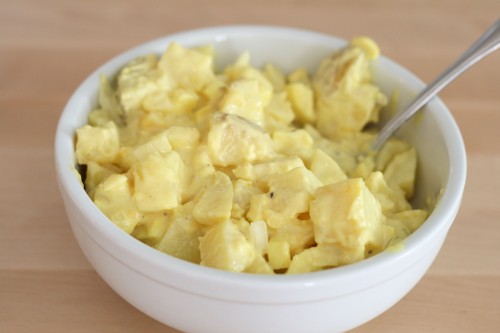 This is a recipe that I scribbled down on hot pink scratch paper when I went to college. This is a recipe that my brother and my uncle have called me for when they couldn't find their scribbled down notes. This is a recipe that I have called both Mom and Grandma for when I couldn't find that hot pink scratch paper. This is my favorite potato salad although my sister-in-law Jill makes my second favorite.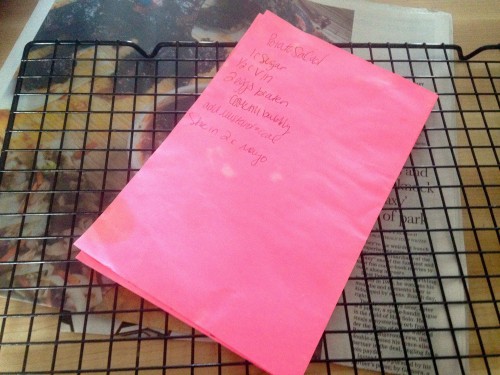 This recipe will make you a delicious potato salad. We like ours with chopped hardboiled eggs stirred in. No pickles. No celery. Just boiled potatoes and eggs and diced onions in a vinegar-mustard-Miracle Whip sauce. It is slightly sweet and tangy. It reminds me of home.
If you follow this recipe you will have a delicious potato salad but to have the true potato salad experience you need Grandma Bonnie to make it for you. For some reason hers just tastes better. But that is the way it is with family recipes, isn't it? They just taste better when the person you love makes it for you.
I always like to sneak a bowl when it is still warm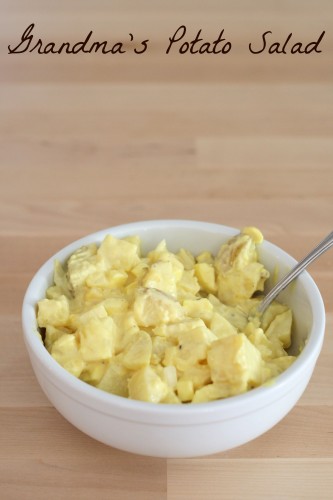 Please leave a comment telling me your family's favorite recipes.