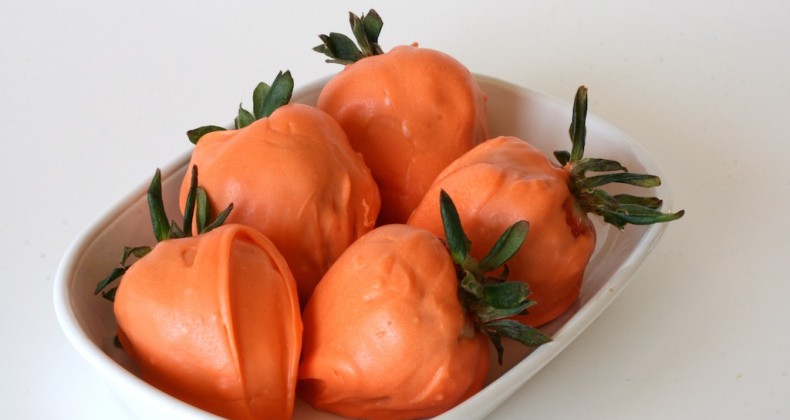 I hope you have had a wonderful week. We have seen temperatures near 60 this week. Hopefully, this is an indication that Spring has arrived and is here to stay. But I never know since I am living in Nebraska after all. This week I will share two Easter recipes!
I hope you and your family have a lovely Easter weekend.
This cake is a quick dessert you can whip up with your children. To save some time I used a boxed cake mix but feel free to use your favorite chocolate cake recipe here. Bake your cake according to package instructions. Allow to cool completely before frosting. I frosted these with a cream cheese frosting.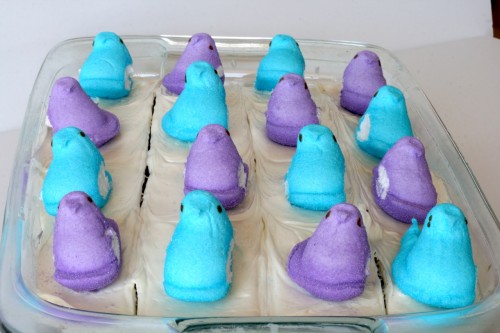 I then lightly scored the cake into 20 even squares. Penelope gleefully added 1 Peep to each square.
Everyone loves chocolate covered strawberries. For these, I used orange colored candy melts. They are supposed to look like fat little carrots.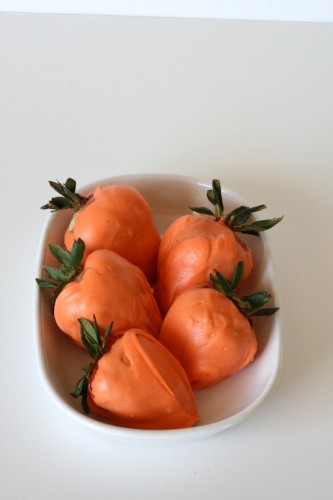 In a double broiler melt the candy melts until smooth. Dip in clean and dry strawberries. Place strawberries in the fridge until the chocolate has set. Serve at your Easter brunch or for dessert. Even better serve them to your children on April Fool's day 🙂
Have a wonderful weekend! xo
Do you have a favorite Easter recipe your family makes every year?