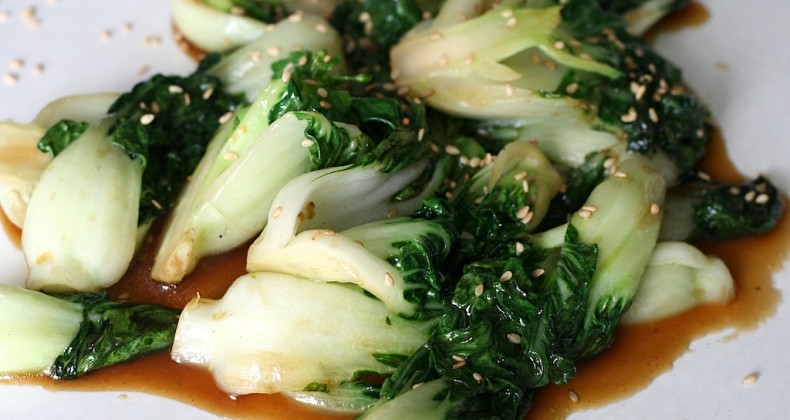 Recently I had a revelation that I don't post too many side dishes. When it comes to side dishes we usually eat a salad, broccoli, asparagus, or some other steamed or roasted vegetable. Not too blog-worthy.
Lately I have been on a BIG Asian food kick. In the last month I have made or eaten potstickers probably half a dozen times, some stir fry variation at least that many too, Asian noodley soup, etc. I'm slightly embarrassed to admit I have at least four different brands of Asian dumplings in my freezer at this moment, and wonton wrappers in my fridge to make homemade ones. When I was shopping at Asian Market I couldn't pick just one! So we have been eating stir fries and dumplings often around here. When I was at Asian Market I noticed they had the cutest (food can totally be cute) baby bok choy in the produce case. I bought some not exactly knowing how I would use them up.
Initially I was going to chop them up to put in some homemade potstickers but instead decided that I wanted them to remain whole (or halved). So instead I stir fried them in the tiniest amount of oil then tossed with a bit of oyster sauce. What an easy side dish!